You might have seen many companies, some are successful, and some had dropped their idea. Have you found the reasons for the failure of these companies?
There are many, but for sure, you might get one of the reasons is lack of teamwork and leadership. In many companies, there are bosses and no leaders. It is the main attribute for any company going down. Most of the companies demand leadership skills from the candidates also.
A leader is the one who takes the entire team and the company to grow with it. Here, in this blog, we are going to discuss a similar story. A small-town man, Altamash Kabir, emerged as the same. He outshined as a leader and took the entire team on the growth path.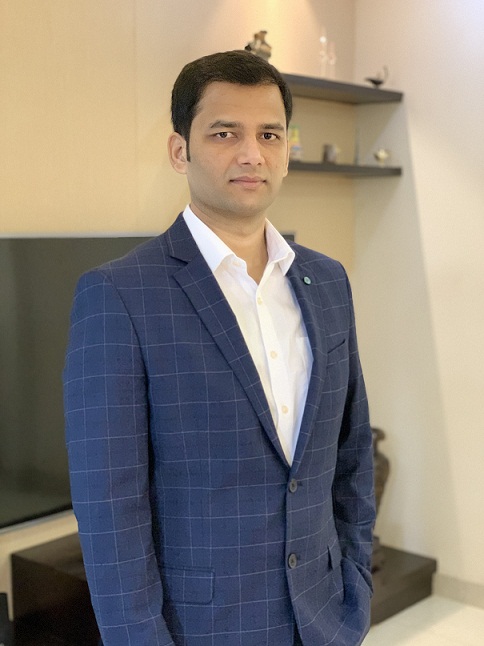 It's my pleasure to meet you, Altamash Kabir. You are such a great strategist, and in such a short time, you started two companies- Celefi and Startupinstyle. So, how it all started?
I had always liked working with a team as a cooperative member. Since I am a small-town boy, it was over me to complete my studies and start working with an MNC. Even in my dreams, I never thought of starting my own company. But in between the career path, there was an underlying dream of becoming a model.
But as you know, after some time, many people have that urge of following their passion. I can't say about others, but I still don't believe that there was a time when I thought of achieving heights through my agony. (Giggles). Just kidding.
I was like any other middle-class boy. With such little to no network, it was difficult for me to follow my passion. But somehow, I managed to spread my links and looking back, it already ate many precious years from my life. With time, there was a good network based on which I started Celefi.
And Startupinstyle is to motivate the ones who want to start their own business or company.
What are the services that Celefi provides?
It is a Celebrity Birthday wishes platform offering many services. The utilities are personalized video messages from celebrities, DM, and video calls from celebs. In addition to these, it also provides brand promotions from the big names.
So, how was your journey with Celefi after setting it up?
Celefi started on a small scale. From a company of few members, it was a challenge to make it above its competitors. It began from a next to no venture. But, I would like to give equal grace to my entire team. With their hard work and zeal, it stood in the race of the quickest developing organizations. Now, it had already gained its space in the leading celebrity shoutout platforms in India.
During the start, how was the co-operation with the team?
It is well-said that someone who had seen darkness will praise even a thin ray of light. Same as this, Pranav Jha, our strategist, who had already suffered from failures, eventually fulfilled his dream and took Celefi to where it is now. Meanwhile, even after this success, he does not take everything as for granted. He is still working with all his sweat and blood. It would have been next to impossible to stand Celefi without him.
I accept that the entire excursion would have been a finished breakdown without the endeavors of our colleagues.
Being such a team leader is itself an appreciation. Do you want to say some of the words to our upcoming entrepreneurs about leadership and teamwork?
A leader is the one who takes the entire team along with him to grow. Just like that, a leader never thinks about himself only. They never leave their team members during the hurdles. They always stand whenever it is a happy time or an unforgettable discouraging moment.
I never left any opportunity to encourage my team again and lead together. I always respected even the least contributing member in Celefi. Not only the team, but I also maintain collaboration with the celebrities and influencers in Celefi.
Be a man of words and never end up making the customers disappointed.
What else do you prefer to make your startup grow?
Apart from these, I like taking opinions as feedback from others. I even take tiny feedbacks into the consideration. Now moving ahead, there are a lot many things to look at while setting up a startup.
Focus on quality. Try to provide the best you have to grow the brand. You might experience failures but never give up. Learn from your failures and stand again against the worst. It took me years to achieve this success.
I am still not satisfied with it and planning to make it further.
Can we know about any of your contributions to society?
I had always tried working for the benefit of the community. Since I have seen bad times, I have that soft corner for sufferers. After the beginning of Celefi, I had likewise considered giving some small amount of the cash for the government assistance of the general public and individuals around. I had taken participated in social activities like fund gatherings and giving some amount to charities.
Thank you so much, Altamash. It was nice speaking to you. It was a significant and inspiring interview. How would you like to conclude it?
Well, I think that I said so many motivating words that will be impactful. Even they can get it from anywhere. In all the interviews, these are some of the very common sayings. These are like work hard, never get disappointed by your failures, and blah, blah.
But, I don't want my readers to have a conclusion stating the same old story. I got this achievement of being an entrepreneur recently. You can see a rapidly changing world around you. So, I also don't know if someone will come someday and overtake me. It can happen, might be after five years or ten years, or even more.
So, once you start something, don't sit still after it becomes hit. Try to bring variations every time. Also, never let your achievements bring pride out of you. God knows as to how long it is with you.