How did your journey start as a founder? What was that thing that triggered that you start your own thing?
I was working with Consulting firms catering to US investment Banks. But I was inundated with ideas and wanted to implement them. I was having a risk appetite and wanted to follow my passion. Success is achieved when you do what you love.
Did you work anywhere in the company or institution before starting your own thing? How was the experience of working there?
I had Rich 5 years of experience post my MBA. During my corporate stint, I learned how Big Firms and Medium-size firms work. I worked in Delhi and Mumbai during the years; In a KPO in Delhi which is considered Back-end. And in Debt Syndication in Mumbai, which is considered Front-end. So the learning was immense.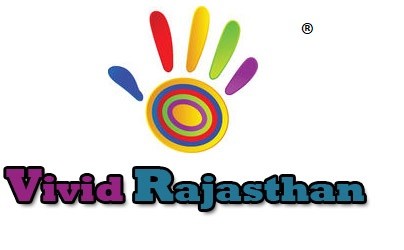 So without wasting much time, let us know about your dream and how you are making it a reality as a startup?
ECommerce in India is in a nascent stage and is a sunrise sector that is projected to grow exponentially in years to come. We are committed to providing an exclusive range of products of the best quality at a reasonable price to our esteemed customers. We have two Brands namely Vivid Rajasthan and Culture Rajasthan.
Domain Name Investing is very close to my heart. In the year 2015, I got a newfound passion for Domain Name Investing. It seems to be "The Thing" for me. It manifests the power of the Internet and is the virtual real estate. I need to be a part of Future Tech & its Intellectual Property Rights. Through www.DomainTech .in, we are marketing our Keyword and Brandable names.
How did you realize that you should start this thing? Was there a specific pain point you recognized?
My love for words was throughout my student career, also simultaneously with the corporate stint I pursued a Certificate Course in Creative Writing from Xavier Institute of Communication, Mumbai. So through Domain Name Investing,  I am virtually applying my IT, Management learning.
No. Being from Investment Banking Sector I am having a view diluting equity to raise capital is the costliest way to scale-up. It should not be done until and unless it is very necessary.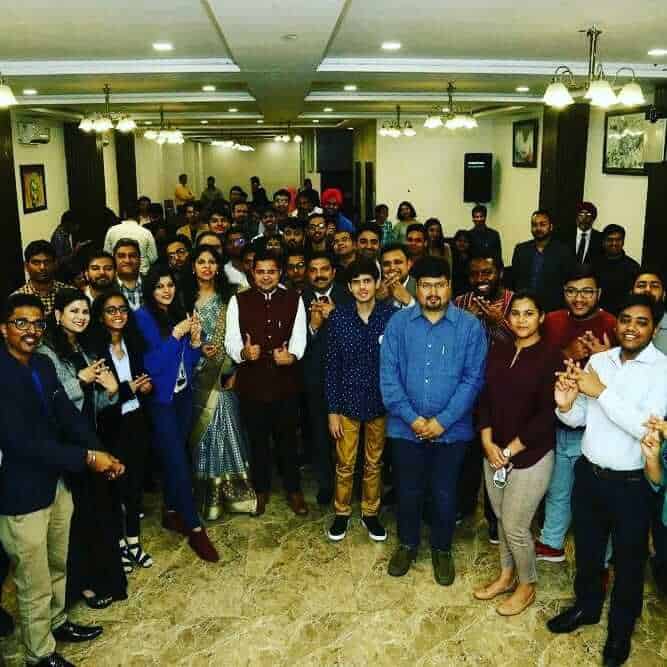 When should one go for funding and capital investors?
When you are at the seed stage or conception of an idea stage or experiencing paucity of funds to scale-up and facing competition in the market.
Did you start it on your own or there are other co-founders working with you?
Started on my own. No other co-founders.
What is the best marketing and customer acquisition strategy according to you?
Value for money products, good quality products, better service, good customer support. The reviews on your listings on the particular E-commerce Marketplaces are taken very seriously.  Even marketplaces don't delete comments as a policy. So mind you a bad review will hamper you.
What Products you have in your E-commerce Business?
E-commerce Business works when either you source local or from Bulk from neighboring countries. So when I started I had to select the product considering this model so I chose the Local Home Furnishing products as Jaipur is Home Furnishing Hub.
What are the challenges in the E-commerce sector?
In India, every Business is very lucrative in the starting by default. The same thing happened with this sector also, in the recent past it has been consolidating. Government policy has a huge impact on this sector.
We are waiting for the E-commerce policy of India, hope it will benefit all types of retailers.
What qualities and skills do you look for when you hire someone?
Education, willingness to learn, and grow with the organization.
Can entrepreneurship be THE solution to eliminate organizational politics?
It seems to be but when you come to this ecosystem then it's even more prevalent.
One piece of advice you would like to share with aspiring entrepreneurs.
I would like to share a Motivational quote here:-
"Take up one idea. Make that one idea your life – think of it, the dream of it, live on that idea. Let the brain, muscles, nerves, every part of your body, be full of that idea, and just leave every other idea alone. This is the way to success." – Swami Vivekananda
What is leadership according to you?
To Lead by example, like in Cricket a captain does. By his batting, bowling, or fielding. That is the best form of motivation for followers. This gradually becomes the culture and hence identity and image of an organization.