Today when the prices of web hosting are skyrocketing, there are some young types of blood who are providing it for free and at economical rates.
We are talking about the web hosting giants GoogieHost and YouStable.
For the past few years, people have been deeply troubled by rising prices and poor standards set forth in web hosting services.
The importance of web hosting can be gauged from the fact that if you want to build a successful business today, just meeting people won't work.
Apart from creating connections, you will have to launch your website and reach people with it to get the maximum output of profits.
Even in the world of blogging, you will have to test the multiple web hosting companies before reaching the best conclusion.
In the last few years, few talented youths captured the path of progress and launched new companies. Hence, producing jobs for the newfound youth peers.
We are going to tell you about two such youths who have created panic in the very competitive web hosting world.
Meet Mr. Rajesh Chauhan and Mr. Aman Singh, the founder and administrator of GoogieHost and YouStable.
GoogieHost was started by Rajesh in 2011 with the objective of establishing free web hosting for the emerging youth and middle-class income people so that they can first get familiar with the world of web hosting and then earn their own money. Invest in hosting.
Within a few years of its inception, the public gave GoogieHost incredible love and made it a first-tier free web hosting company in India.
Who has not faced the difficulties of life? When Rajesh was engaged in giving free web hosting to the public in 2014; his health worsened. It took him nearly 1 year to recover.
But he did not give up, and finally, after much deliberation and efforts in 2015, GoogieHost was listed on TechRadar as one of the best free web hosting in the web hosting world.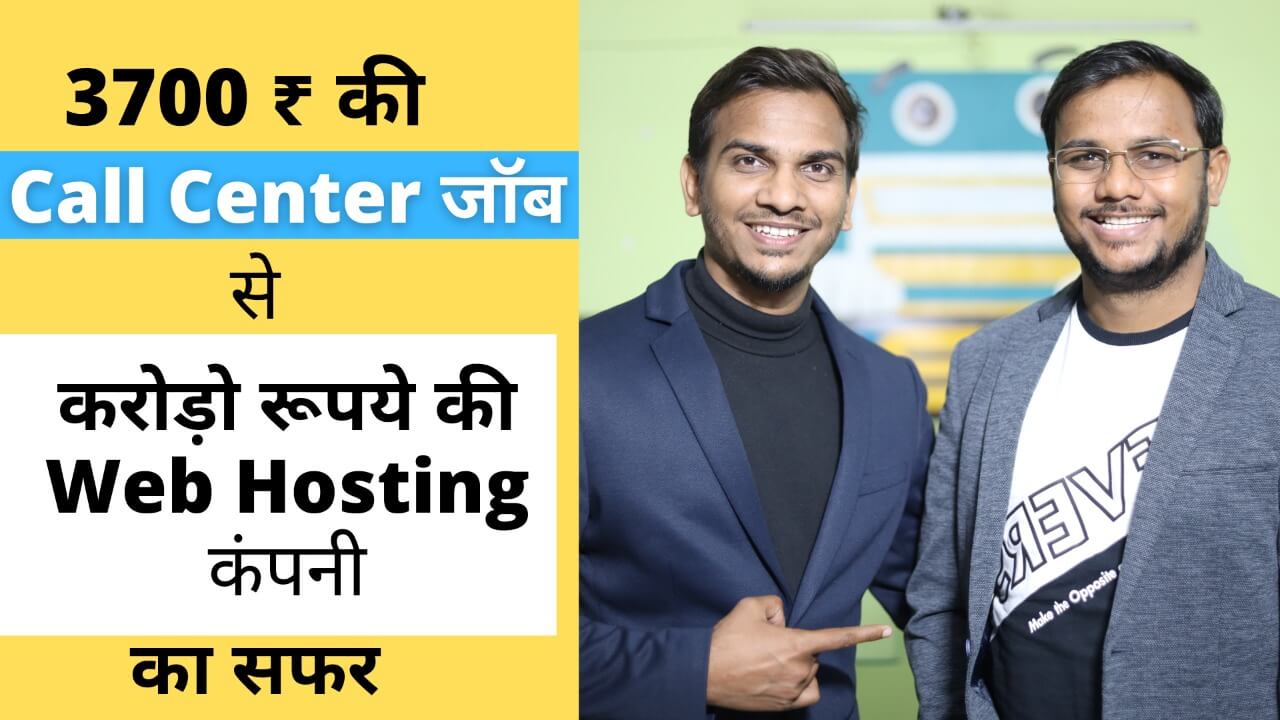 Failed 10+2 twice and worked in a call center!
Someone has rightly said that the nature of work either small or big, does not matter. Keep on dreaming and you can achieve anything.
Believe me or not, Mr. Rajesh has passed after having failed twice. After this, he completed his bachelor's in B.C.A. from distance education.
Correctly stated by successful entrepreneurs – "You are identified by your deeds and not by your mark sheet."
Their long-term struggle did not end there. Rajesh worked for 1 year in a call center. After this, he started his own blogging and learned about the world of digital marketing for years. After 1 year, Rajesh worked as a website developer in another company for two years. In the second year, his health deteriorated and he prayed for leave to his boss which he rejected.
Impaired health forced Rajesh and he quit the job. He did not give up and resumed the work on Googiehost and within 1 year he got it back to the summit.
Struggle and embracing success
In the year of 2016 conflict, Rajesh met ambitious young fellow Mr. Aman Singh.
Even though Aman Singh is still pursuing his graduation, Rajesh Chauhan is sometimes surprised by his 4 years of tireless hard work.
Source: http://instagram.com/am.anwaa
After 3 years of continuous effort, the success finally came and today GoogieHost is known by everyone in the world of web hosting.
Along with another project, Rajesh founded YouStable in 2014 at the behest of his clients and showed the world that even low-cost web hosting can be provided.
The dogs always roar when they see an elephant moving, but the elephant never bothers. Taking lessons and listening to the taunts of numerous people and taking lessons from them, Rajesh and Aman have shown that if you keep working smartly and diligently, God is forced to bear fruit for you.
Rajesh dreams of distributing the best web hosting to all people through usability. At the same time, Aman believes that making web hosting available to even the smallest section is the sole intention of Googiehost.