Start-up: Savart
Founders: Sankarsh Chanda
Year it was founded: 2017
Where it is located: Hyderabad
Sector: Fintech
Website URL: www.savart.in
How did your journey start as a founder? What was that thing that triggered that you start your own thing?
I could see a vast majority of people were not able to invest and hence reap the benefits of saving and investing in the stock markets. Moreover, the lack of awareness and financial acumen has caused a lot of people to lose their money meant for crucial life stages. This is why I started up Savart to make saving and investing simpler.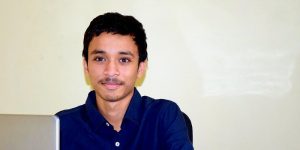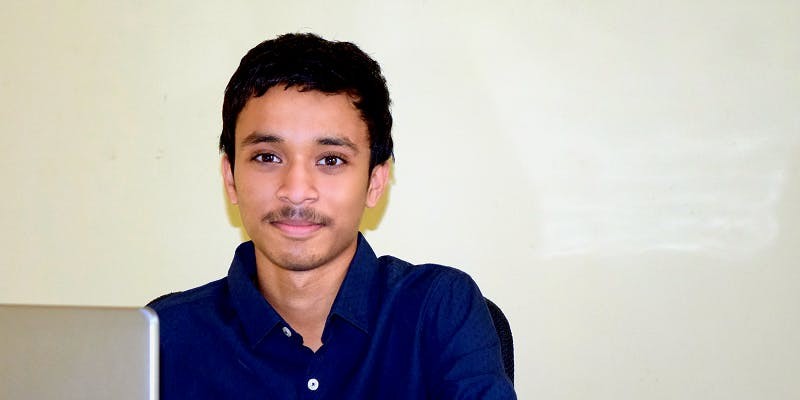 Did you work anywhere in the company or institution before starting your own thing? How was the experience of working there?
Nope. I was at my college when I started working on Savart.
So without wasting much time, let us know about your dream and how you are making it a reality as a startup?
I've always wished to create a company that would outlive me, and resolve crucial pain points for the consumers.
How did you realize that you should start this thing? Was there a specific pain point you recognized?
When I saw the staggering number of people who weren't able to invest properly and ended up losing their life's savings in unreliable investments, I wanted to do something like this. Also, the idea of managing people's money and helping change their lives for the better is something that interested me.
Did you start it on your own or there are other co-founders working with you?
There are no co-founders but we have a very capable team.
How, do you think, your startup is making the world a better place to live?
We're trying to promote the art of saving. and spreading awareness among people as to how much they can achieve by just saving and investing bit by bit. We're making the process of investing as easy as getting a cup of coffee.
What is your vision regarding your startup? What is the end game here?
To make it possible for all people to invest in stock markets.
Have you been funded?
We have taken a small amount of funding already. We Are in talks with a number of investors to raise more.
What is the best marketing and customer acquisition strategy according to you?
Provide an amazing customer experience and they'll get you more customers.
One piece of advice you would like to share with aspiring entrepreneurs.
It's surprising how much you can achieve if you just start off rather than sitting on an idea.
What is leadership according to you?
Making people realize that they are capable of doing great things and actually get them to do it.
How much percentage of the targeted user have you been able to achieve?
The number of targeted users that we have achieved so far is almost negligible relative to the market potential.
What is your next strategy to attract more traction?
We are focusing on multiple digital, ATL & BTL marketing campaigns and activities to build traction and spread awareness. So, far we achieved most of the traction organically.
Will you be broadening your target audience or the customer segments any time soon?
We are not particularly trying to broaden our customer segment but we are working on being relevant to newer markets and customers each day.
What were the high and the low points of this journey?
The high point was when the first few customers signed up. The low point was when the product was getting delayed due to operational hurdles and the overall outlook remained gloomy.
Do you think there is an employment crisis in the country?
It is difficult to comment on something like this, but there is definitely a need for job creation in the country.
What can be done to remove these skill and employment gaps?
There is work needed to be done at the basic level itself – the methodology of education needs to include more practical learning & must bestow enough confidence in an individual to pursue his/her passion.
How can entrepreneurship benefit the employment situation in India?
It has the potential to create a lot of jobs.
Do you need to be the special one to launch your start-up?
Nope. Apart from willpower and a strong desire and know-how about things that you want to change, not much is required.
Are innovation and creativity that essential for a startup?
Yes. But even simple solutions that can make a great impact are enough.
What is innovation and creativity for you?
Anything that involves a change from the status quo and increases efficiency.
What qualities and skills do you look for when you hire someone?
Long-term thinking & smartness.
Should there be organizational politics in a start-up?
Ideally, there should not be politics in any company or start-up.
Can entrepreneurship be THE solution to eliminate organizational politics?
Maybe, not sure.
What is the best management strategy to increase employee effectiveness and satisfaction?
Letting people know that they are capable of something big and celebrating small milestones.
How do you maintain a culture of innovation in the organization?
There must be no scope for stillness or laziness within the people. A constant hunger for change and giving freedom to take decisions nurtures innovation.
Do you think mental wellbeing and stress management should be a focus of the organization?
Yes. It would be a great thing for the people since that will help them be better at their jobs. Also, mental health should be given just as much attention as we give to the physical well-being of a person.
What does it take to be an entrepreneur?
Persistence & passion are the key ingredients of being an entrepreneur. They do not guarantee success, but a place on a track to achieve it.
How much do you think networking is important to be a successful entrepreneur?
It does have a huge impact on someone's entrepreneurial journey. However, it's not about exchanging visiting cards or taking selfies. Trying to have a meaningful dialogue, empathizing with people and their needs.
Does the start-up ecosystem has a bright future in India?
It's going to get better for a long period of time, not just the start-up eco-system or something, I am optimistic about the entire economy and the country as such. The massive consumer demand that we will witness in the coming decades is something we better brace up for.
What changes need to be done in elementary education to foster entrepreneurship tendency?
The focus has to shift from learning to experiencing things in life. The encouragement to explore, experiment, and experience must be given preference over reading and memory-based learning.
What is the next big thing in the start-up ecosystem?
I think only time will decide this. I am personally looking forward to the creation of investment management as being a necessity and an obvious choice for people going forward. So, any players in this space would be onto something big.