Mr. Gaurav Jain is CEO of BookMyColleges.com (Owned by ManthanMania Group). He started his career as an Ex-Banker; a Career and Life Coach, but the entrepreneur's mind doesn't satisfied with the job and started the ManthanMania group. He started 24×7 services which aim for reputed and higher education, both nationally and internationally. He wanted to help and guide students because he could not get guidance when he needed it..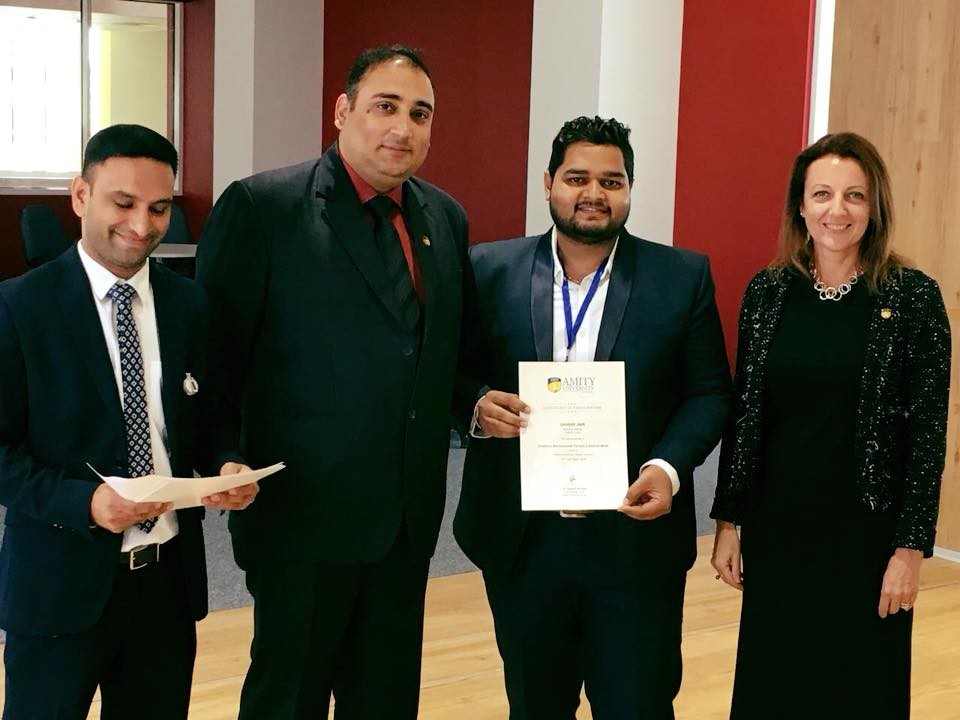 BookMyColleges.com is a Single Application Platform, an Application Aggregator for Various Programs Like MBA, PGDM, Engineering, Law, Graduation, etc.
To cater the growing need, save time and money of students, colleges and schools; ManthanMania Group, a bootstrapped Start-up from Indore (Madhya Pradesh) took this revolutionary step and provided a platform -'BookMyColleges.com' which act as a single application platform for various programs like MBA, Engineering, Law, Graduation, etc. (currently MBA/PGDM) which reduces the cumbersome application process.
According to Mr. Gaurav Jain, Founder, and CEO, "We have been bootstrapping since the start and have seen many ups and downs, like other bootstrap start-ups, we have also seen days where we had no money to run operations but with continuous perseverance, we have managed to continue because of the strong team and experienced advisors."
According to him, we are building an ecosystem where students, colleges, and schools can build a better India with the help of technology in a collaborative research-oriented method. Our Vision is to make BookMycolleges.com as 'India's Best Application Portal' which will operate the application process for all Indian universities and colleges like UCAS.com (UK Combined Application System)."
Awards and Accolades –
He has been Invited as TEDx Speaker (UnPlugged by TEDxGateway).
Awarded by the prestigious Indian Business Awards 2018in the category of Best Startup in Higher education consultancy 2018.
He has been awarded by 35 under 35 by Start-up Space Stations and VConnect Media.
Received PIMR Best Startup Award 2018during the International Conference on Entrepreneurship, Innovation & Good Governance for Global Leadership.
Got an Award invitation by National_Informatics_Centre(Ministry of Electronics & IT).
He is a Treasurer Domain Name Owner's Association of India (DNA).
He is also into organizing a team of DomainX– India's Largest Domainingevent
He has also been into organizing a team of BlogX– India's Biggest blogging event.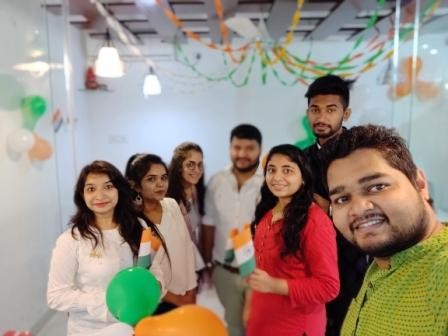 BookMyColleges.com Key Highlights:  
Counseled More than 45000+ Students for MBA/PGDM Institutes/Universities – Comes under Top 100 B-Schools (According to various sources like Times' B-School & Careers360 ranking)
Have processed more than 8500+ applications, so far (offline/online both, AY2017-18)
Achieved total revenue of INR 1 Cr+ in the last academic year
Few renowned institutes with which ManthanMania Group has partnered are, Kirloskar Institute Pune and Harihar, Welingkar Mumbai, ITM B-School Navi Mumbai, Amity International University, Dubai & London, IMS Ghaziabad, Indira Group of Institutes – Pune, TimesPro – A subsidiary of TOI Group, SP Jain Global, International Management Institute Bhubaneswar (IMI-Bhu), IMT Nagpur and MIT Pune to name the few that accept good percentile in entrance exams like CAT, SNAP, NMAT, CMAT, XAT, MahCet, MAT, ATMA, etc.
Internationally, BookMyColleges.com has indirect tie-ups with 500+ universities/colleges which include some of the top 10 universities/colleges of the UK like Kings College London, Canada, Singapore, Ireland, Germany, USA, NZ, Dubai, Australia, etc. that accept IELTS, TOEFL, GRE, GMAT, SAT, NEWS AT scores. Many of their associated universities/colleges come under the 500 Rank worldwide (QS Ranking)
They also connect start-ups, entrepreneurs, colleges, directors, E-Cell, faculties, students, and TPOs who share the same vision.
They provide free counseling to students looking for education opportunities in India and abroad to enhance their careers. BookMyColleges.com will also provide students with mentorship and co-working facilities to nurture budding entrepreneurs/start-ups.

About BookMyColleges.com
BookMycolleges.com is a digital intelligent platform empowering every young person to pursue an exciting career of their choice. Through this platform, students will be able to connect with various colleges and the upcoming examinations of their relevant fields. Students at BookMyColleges.com can apply to multiple colleges according to their budget, location preference, academics, and competitive scores nationally and internationally through a single application process.