Over time, people have embraced the perspective of fitness being the overall physical and mental well-being. This change in outlook has arisen from the period of regrouping and rethinking priorities that the pandemic afforded us. More individuals are investing in improving their lives by adopting a healthier lifestyle, and fitness is at the center of it. Today, fitness is more than just the physical aspect of health. It is a way of life.
While some individuals prefer to go solo on their fitness journey, others love to have a gym buddy or a couple of friends at the gym to give them that extra boost of motivation to continue on their journey. Like most valuable things in life, fitness requires consistent efforts and dedication to achieve your overall goals. Though a personal choice, a fitness community can significantly influence the consistency of your efforts. The benefits of being a part of a fitness community were evident during the pandemic. With schedules gone awry, restricted to their homes, and limited social contact, many individuals found themselves tempted by the comforts of relaxation. But, fitness communities came to the rescue! They not only provided people with the motivation to continue on their fitness journeys but also gave them a feeling of oneness and belonging. Today, individuals actively seek to connect with like-minded individuals, work out together, participate in various activities and be an inspiration to one another on their shared journey.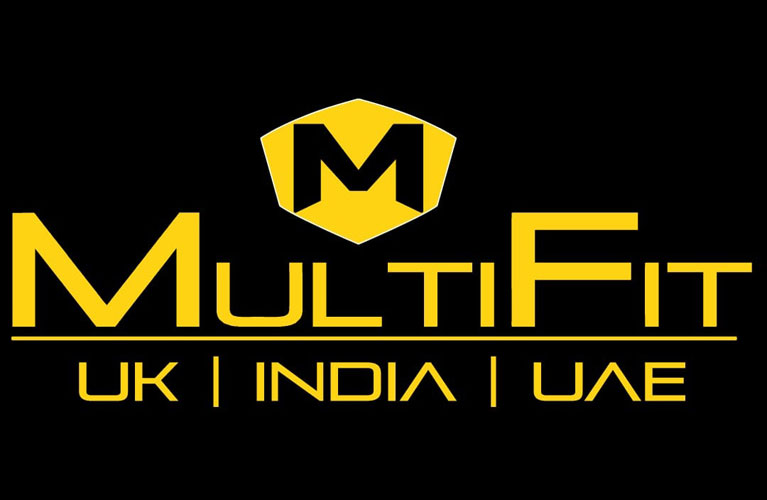 A community that motivates and helps you pursue a fitness journey is invaluable. Fitness communities are like your workout families. They are your cheerleaders as you push through the cardio and are ready to spot you when you bench press. Other than making workouts more enjoyable, the sense of belonging they provide keeps you going in the long run. Fitness communities also add a positive feeling to working out at the gym, especially during the initial days when the unfamiliar space and equipment can seem intimidating for many new joiners. Having a group with whom you can work out tells you that you aren't alone and helps create a comfortable environment.
Acknowledging the potential and value that fitness communities offer, MultiFit gyms encourage their patrons to participate in various group workout activities like circuit training, Bootcamp, Zumba, HIIT etc., providing them with the opportunity to make the most of their training sessions. Working in groups with like-minded and driven individuals creates a nurturing and lively environment with a healthy sense of competition which motivates the participants to achieve their individual goals and inspire others to do the same. With outdoor activities like trekking and plogathons, MultiFit further strengthens the sense of camaraderie, helping their patrons form valuable community bonds and appreciate the sustainability that their fitness community offers them.
As social animals, humans reap various benefits from being a part of their communities in everyday life. The opportunity to do this on your fitness journey acts as a great catalyst to ensure fitness enthusiasts and new joiners both experience sustainable consistency and inspiration every time they step into the gym.
About Deepti Sharma:
Mrs. Deepti Sharma, Director, of The Lexicon Group and MultiFit, is a driven and dynamic individual with over 22 years of experience in various fields ranging from Education, Learning and development for children, Fitness, Law, Beauty, and Ed-Tech. With core expertise in children education, Mrs. Sharma has strived to promote holistic education that empowers children to direct their futures and evolve into responsible leaders.
A fitness enthusiast, Mrs. Deepti Sharma is a firm believer in Fitness being a way of life and prioritizes health and well-being by incorporating fitness activities into her everyday life. Through MultiFit gyms, a venture of The Lexicon Group in the fitness sector, she hopes to encourage the formation of fitness communities and contribute to building a healthier and happier society.