Due to offering comfort and lower body back support, a recliner chair has become a necessity of every home.Furthermore, it enhances your relaxation and has a lot to give that's why its popularity has been on the rise. There are also many attractive health benefits of using a recliner, including less pressure on the spine, increased circulation, more space for the diaphragm and lungs to expand so you can breathe easier.
But, choosing a recliner chair is quite challenging as the market is full of a wide variety of options with great features, multiple functionalities and exquisite comfort.Going through this selection, you will get confused and maybe you can go for any chair.To make your selection easier, we have listed down some key aspects that you should keep in mind while buying a right recliner chair.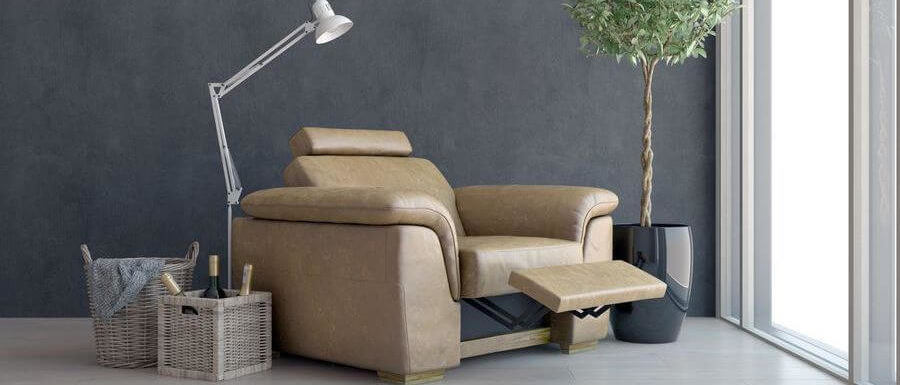 Pick a recliner that fits your living space and body shape
When you're going to finalize a reclining chair, you'll find many options. However, this chair is available in a variety of shapes and sizes and can be made to measure. Therefore, you can choose the one that fit your accurate weight, shape, size, living space and health needs. Having a seat at the right height, width and depth, as well as having a back& arms, means you can take full advantage of it.
To choose the right recliner chair that will fit your body, know the right comfort guide. For the right selection, you need to measure the space where you're going to place it.Keep in mind, a recliner chair will make you feel uncomfortable or may strain your back if its seat is high, and your feet won't touch the surface.Similarly, if the seat is too low and the legs are not supported enough, the thighs may be sore. When it comes to comfort and back support, seat complexity is essential. So, look for one that is neither too wide nor too deep.
There are different types of reclining chairs available in the market.  Each type is designed to serve a specific purpose. Some are designed for health purposes, such as people who have back pain or have limited flexibility. Recliner chair available for elder ones is designed in such a way so that they can stand and move easily.
For them, it is perfect to choose an electric rise-and-recline chair. When it comes to the selection of a recliner chair, everyone expects comfort in the chair whenever they sit after a long busy day.It is advisable to choose a chair that relaxes your legs and back.
Avoid cheap quality recliners
Recliner chairs are a bit expensive but they ensure higher quality, greater levels of comfort, are made of durable materials, and have increased health benefits. On the other hand, low-quality chairs will not provide you with the comfort you want and do not last long.
Each recliner type has different key features; for instance, a lay-flat recliner enables you to feel laid down and sit straight with more comfort. People with health issues should look for special features, including portability or wheels that enable you to carry it from place to place, massage facility to reduce pressure blisters, etc.Some models have wooden knuckles to provide extra support when getting in and out while some have built-in USB charges for tables and mobile phones.
Final Words:
The wrong chair can lead to health issues like bad posture and back pain.Before picking, you need to see and check if it suits your comfort and body requirements.