Lovkesh Mahato is a 16-year-old Young Entrepreneur. He is the Founder & CEO of Cann91 Technologies and Kento Digital Media and A 10th Class School student of Delhi's Government School who is best known for Making Websites, Social Media & influencer Marketing.
Introduction:-
My name is Lovkesh Mahato and I am from Janakpur, Nepal. I have been grown up in a Middle-Class Family. My Father is my support system who supported me in all the decisions and helped me to come out of each and every problem, in any situation. I started my schooling at Modern Public School. I was very good in studies till 7th standard but after that, I was not too good due to my startup things.. I never failed in my student life till now but yes I failed many times in my professional life and learned many things from those failures. I was always crazy to learn new things.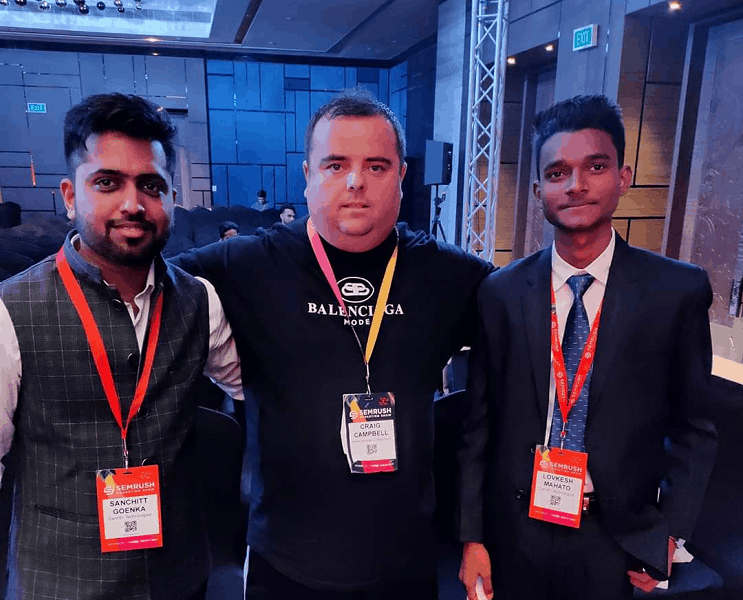 How did you get the idea/concept for the business?
After doing research in the market, reading reviews of clients & talked to some software company owners. I got that some Companies are fraud, they don't work well on projects and just take money, as per costumers feedback & reviews. At the same time Companies also mentioned that Costumers get their work done and don't pay at the end or pay after ages. So, after getting the idea from the market I planned to start an Affordable & Transparent Software Agency which will show each & every cost of the project to customers so that they can trust us and they'll have "Apna Wala Feeling".
Then after 12 days continue the discussion with my father I registered a company " Cann91 Technologies " and started running it.
recently, I also started an Influencer marketing & Management Agency called " Kento Digital Media ".
How many employees?
I don't have any employees in my office. Actually, I partnered with some freelancers and they get my projects done on time & very well. This is again because of the time & Capital issue. As I'm a school student so I need to go to school every day and managing employees in the office will not be possible for me.
Partner in Business
I have one partner "Taranveer Sigh" with me who takes care of management things as well as sales and marketing of the company. He is a 24-years-old MBA graduated with having more than 2 years of experience in IT Sales & marketing.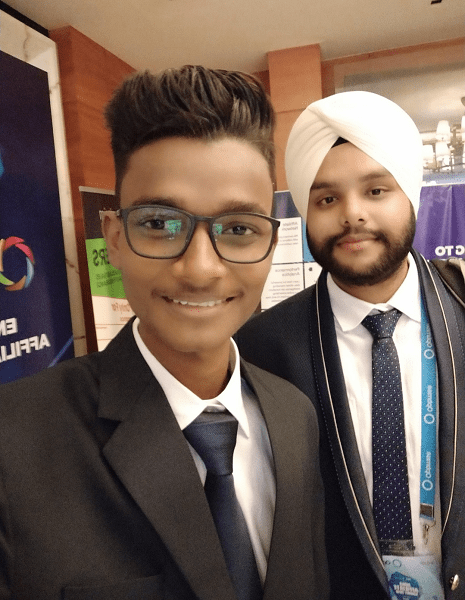 What Service(s) or product(s) do you offer?
We offer Website Design & Development, Mobile & Web Applications & Custom software like School Management, Hotel Management, CRM, HRM, inventory management, POS and etc.
we also provide some digital marketing services like Facebook/Instagram Ads, Google Ads, Content Writing, SEO, Video Marketing and etc.
How do you advertise your business/service?
I do Facebook Ads for leads. I also tried Just-dial earlier for some time but it was not beneficial for my business. I am planning for LinkedIn & Twitter Marketing, as most of the professionals are there not on Facebook and I will start probably within 2-3 months
Do you work locally or nationally?
 I am working for a local business now But soon I'll work nationally and internationally.
What are your responsibilities as a business owner?
My responsibilities are such as creating business plans, arranging to finance, partnering with freelancers, reviewing sales, developing marketing strategies, overseeing daily activities, and identifying business opportunities.
What made you choose this type of business?
I always had an interest in the software business for some years. I used to make android apps in 8th standard though Thunkable which is basically a block system mobile app developing platform.
Have you ever turned down a client?
Yes, I've turned down clients many times for many reasons. Sometimes, they quote a very-less amount for work which is not even my cost. And others like professionalism etc.
if you had one piece of advice to someone just starting out what would it be?
Do not make money out of your business
Feed your business more rather than feeding yourself. let's say you have a business you are earning 50000-60000 RS in that business and you have an expense of 20000-30000, most of the times what people do is that they take whatever profit they are making and spend it for luxury watch, jacket, bike and they would try to impress girls, that is the worst things to do with money. By doing that you are canceling the chances to grow your business.
Your business has earned that money for you so you should put that money back to your