She is Anooja Bashir whose story is great enough to be an inspirational epitome. It takes a little more than courage to break stereotypes and useless gender bias, that society often adorns an individual with. The saga of Ms. Anooja Bashir bears living testimony to the fact that undying willpower, perseverance, and optimism laced with skills and talent will always grant success in the end.
Startup :
Oureacorp – 360 Degree Business Management Company with 20+ in-house team serving clients all over the world.)
Founder: Anooja Bashir
Co -Founder :Vinod Chacko, Naman Modi
Year of foundation: 2013
Location: Kochi, Kerala
Sector : Marketing & Information Technology
1. How Was Your Journey as a founder? What were the main things that triggered your start?
After 10 years of corporate background and another couple of years in academia in 2014, I decided to bridge the gap of talents of academia and corporate, hence conferred the idea of an innovative Employment Skill Program mincing and distributing the quintessence of the corporate ask for the students, but the whole idea at the time of its inception was a long shot. Since it confronted and stood against the conventional flow of the hackneyed educational style and corrupted skill development, it harbored uncertainty and fostered widespread criticism. Though the concept was of a finishing school which later evolved into a marketing agency and then with the expansion of the IT wing, I developed it into a 360-degree business management consultancy. Ourea emerged as one of the strong marketing agencies within a year with its innovative and conceptualized approach as I Collaborated with Vinod Chacko and Naman Modi and got the best IT support for Ourea. The professional team took a new shape getting us super stronger than ever as an organization.
2. As the CEO and Founder of your company, what challenges have you faced while establishing and running the business?
The biggest challenge I had to face, is to prove to people that I was capable of building my dreams. Initially, when I started my venture, I was been criticized for my business model, the same which has bought me success today. I feel every founder has a scar that reminds them of their struggle even after achieving their goal. I literally struggled in finding a balance in managing the team and bring in sales to the system. I also had a lot of deceit from people with who I got associated in business as I truly trusted them and always had a belief that they had business ethics. Besides, when I began my startup, I didn't have a mentor to guide me for which I myself had to do trial and errors to figure out what's the best strategy to make the company grow. Yet another challenge I face in running in business is to make the tough call that disappoints my own crew. For the sake of organization, I need to be strict at times, though I am personally so connected to my employees as I have to keep a lot of other perceptive in mind while making a decision.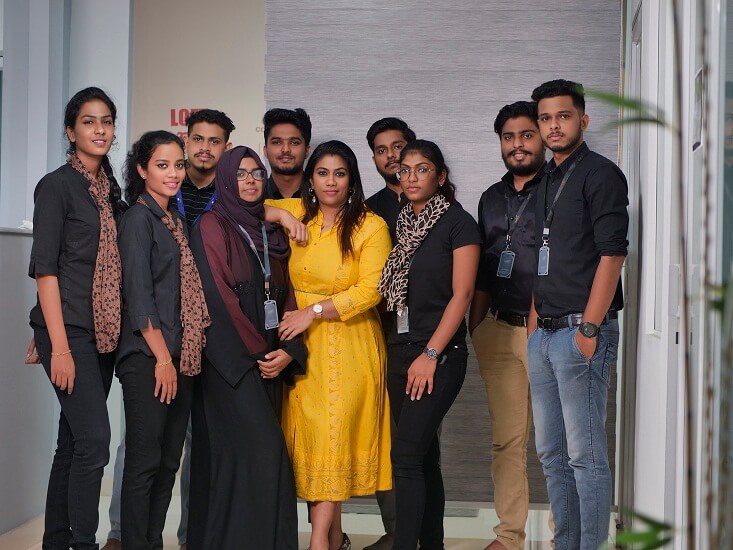 3. Why did you choose entrepreneurship over the job?
I always wanted to create an innovative system that would be one of a kind. Since I  handled different job profiles in my career and had acquired enough knowledge to bring out the best version of me, I just flowed along. It was Entrepreneurship that chose me as if I was born to evolve in this system of creating and innovating new wonders. I feel I never gave up because I knew deep down that it was my passion to develop a company with talents and skilled collaborating into a perfect system, to generate revenue for everyone associated with us. We also believe to contribute to society with our skills. It's bliss to evolve into a 360-degree business management consultancy which brought me recognition, stability, and strength.
4. How did you get the idea to start Business Name/Startup Name?
The word Ourea in greek means Mountain. Though it's a struggle to climb up, eventually hard work and efforts take you to the top of success. The bird in the logo symbolizes the phoenix that never gives up or breaks and even if it does, it rises from the ashes symbolizing our failures and gradual success.
Ourea's business model is built around a unique system representing the 7 primordial deities of Greek mythology: Nysa | Athena | Kithairon | Oreus | Olympus | Helicon | Athos. These 7 entities represent 7 human traits or personas that are embodied in our culture and work philosophy. These entities are further split into our 7 core domains that serve specific business functions:- Consulting| Training | Marketing | IT | Events | Interiors | Photography.
5. What service(s) or product(s) do you offer/manufacture?
Ourea, is a 360-degree business management consultancy that provides a one-stop solution for all your business and corporate needs. We provide all and every solution for business management starting from Marketing, branding, IT, Training, HR solutions, and every possible need is solved here.
We offer a complete range of corporate solutions to help all businesses or firms to enhance their quality and increase their revenue. Our services start from branding, marketing, IT support to training, mentoring, and HR. Oureacorp provides complete corporate necessities from anything to everything a firm or individual needs to build their business and take it to the sky. We also have a creative venture OureanSoul, which helps our clients find the best creative and artistic solutions for all their needs. In addition to this, we have a managed cloud hosting service provider called FlexiCloud and an IT consultancy named Digitaliz that provides you solutions for your IT obstacles.
6. Why should people choose your product/services?
The key elements of our services are that we hit the bull's eye with our strategies in both marketing and IT.  We come up with solutions not only for a single problem but also anticipate other problems that can come along, hence we device a one-time formula that the client will not have to face many delicacies. Another important aspect of our company is that our team members are experts in seeing the end product of anything they produce because of their experiences, hence anything that can come along can be anticipated prior so as to save time, money, and effort.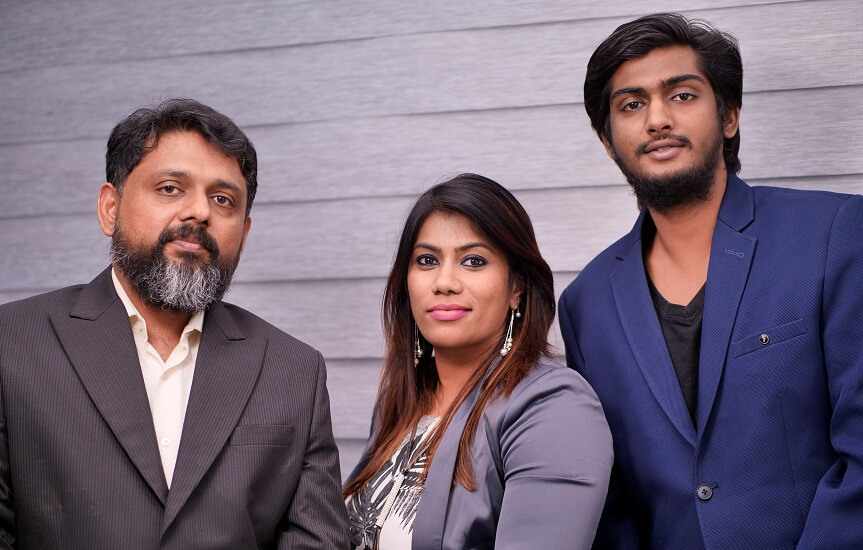 7. Who has been your greatest inspiration?
Indra Nooyi is my role model in business as I always felt she had a very sharp and logical approach to every issue that she encounters. She is a woman of a strong mind and always showed boldness in speaking up about matters. She is an inspiration to the eve race who always gave the example of how to balance personal and professional life. My mother is my role model on a personal front as she is a woman who inspired me to never give up on my dreams. I got my multi organizing skills from my mother who is a disciplined organizer. My mother has always motivated me with her strong will and always taught me to believe in myself.
8. What motivates you?
People, innovation, any idea that leads to growth, and various other factors motivated me as it's an evolutionary process. But my biggest motivation is to challenge me constantly as I keep refining my skills and upgrading me personally and professionally. When I face a tough situation, I start by making all the possible positive outcomes from that situation. At the moment, my motivation has been leading my entire team to higher successes as we are in process of scaling up and expanding.
9. What is one strategy that you guys believe has helped you grow as a team/startup?
We always believed that any dream can be achieved as long as we have a perfect strategy and a resource to fulfill it. The experience I had gained from the corporate world and the associations gave me a better perspective of entrepreneurship.
As I failed a couple of times whilst establishing the venture, it taught the dos and don'ts that made us function more specific and focused. Mr. Vinod, our IT Director has been the IT Mozart who always has an IT solution for everything that comes across which made the task less difficult.
Mr. Naman and the rest of my crew are so hardworking and dedicated towards our organization that we developed our ecosystem with utmost passion and belief. We believe in our team. Together we stand still to achieve more and more.
10. How many hours a day do you work on average & can you describe/outline your typical day? 
The working hours are not what matter but the productivity and result of the work put in are what matters to us. All of our team members work towards creating the best out of everything.
11. Did the pandemic (COVID 19) affected your business? if yes how?
Just like every other business we too got affected by the pandemic. But we stood strong and built our pack. We had thoroughly dedicated our time to building our brand power by training the team with industries best. And we utilized our time in finding out the solution to fight out the challenges of pandemic-related business obstacles. We promoted our employability program called LIKES – Learning Innovative Key Employability Skills.
We moduled the course in a way that the students will acquire the essential qualities for being in the corporate world. The idea was to give the five vital elements of professionalism to enhance their skills like the Panchatatva theory of life. In the past few months of recession, we continued our strategy of transforming the talents into skilled employees to bridge the gap between tremendous opportunity and employee candidates.
12. Please share with us About your expansion plans?
The area with its notable vision and unflinching support to its clients with its services in Branding, Strategic Marketing, Web Development, Web Maintenance, Corporate training, and HR Management. From research and planning to preposition to strategy, Ourea does all the chief stages of branding individuals and organizations. The influence, experience, and inspiration that Ourea holds thus helped over 100+ brands, both from scratch and revolutionizing the already existing establishments by giving them a facelift. The beauty of this endeavor lies in its majority of implementation being in the time of the pandemic. Our today supports and strategizes branding, communication, and web identity of umpteen organizations both business-to-business and business-to-customer oriented with 1000+ clientele.
We always strive to make Ourea accessible where any company can rely on us to build their corporate /startup journey. We are also planning to expand our product division and our focus is to add more products to each of our verticals. We also are looking forward to creating a platform to support entrepreneurs, so as to help them to get their ideas implemented.
13. In your opinion – what is more necessary: An idea or a good team for a successful startup?
At Ourea, we believe that ideas can be fabulous, but how this idea can be practical and relevant matters, we always focus on the implementation part. Most of the startups perish, not because their ideas weren't great but they fail the execution part which might be due to various reasons like lack of full-fledged knowledge or maybe due to lack of the right people who can implement the ideas and so on. The belief in execution is the most important.
Our firm's key strength lies in its team as I call the strength of me is my pack and the strength of the pack is me. So I totally believe that just having a fantastic idea won't make your startup. You need the right resources, the perfect way of implementation, and people who can foresee things. A startup to be successful needs a lot of ingredients right from an innovative approach to processing to final implementation with a blend of the team of experts to execute it.
14. What advice would you give students and young professionals who want to have a successful career?
Nothing is built in a day. We need a lot of perseverance, endurance, and commitment to reach our goals. Never ever give up on your dreams.
Like Paulo Coehlo's saying
"And when you want something, all the universe conspires in helping you to achieve it." So keep trying, stay focused, increase your knowledge, strengthen your network, build a great team, and besides all believe in yourself and your dreams.
Also, failure is always going to be a part of your life, you'll keep failing and that becomes the major source of learning. Though it might seem to be a hard way, it is indeed the best way. Failure is the step towards success. So embrace your failures and learn from them.
Anooja in her words "I have created many more me "as she has played many a role from brand strategist to ministering angel, watering many organizations both big and small to stand and perform better, thus to gain a strong foothold in the Indian and global start-up ecosystem.