Hi Founder. Thanks for taking your precious time out and let us know about your journey. Feel free to answer the questions anytime. And if you have any suggestions please feel free to contact us.
Startup: Pahoti Wellness
Founders: Archana Bahuguna
Year it was founded: 2021
Where it is located: Delhi
Sector: Mental health
Website url : https://pahotiwellness.com
How did your journey start as a founder? What was that thing that triggered you start your own thing?
While I was working in tech in US, I had been volunteering for a number of non-profits in mental health and education. Over years itbecame clear to me that everyone is going through something challenging in life and people really need help to come out of suffering. As a Yoga and Vipassana meditation practitioner I already understood the value of self-awareness and the impact it can have on our wellbeing. At the same time, having gone through a period of serious anxiety myself made me realize that support is very much needed as well in the form of presence of a therapist or a wellness expert to help us chart a roadmap towardssuccess. I also felt that a technology career did not allow optimal work life balance to be able to attend to the needs of family and friends. It was then that this shift happened in me where I decided to work for social impact and use my technology expertise for good.
Did you work anywhere in the company or institution before starting your own thing? How was the experience about working there?
I worked in Software engineering and semiconductor electronics in a no of different companies- startups, corporates, academia as well as non profits. It was exciting to work in hi-tech, breaking barriers to create something novel and disrupting from Voice over Ip products to novel molecular electronic semiconductor devices in a culture of freedom and growth. But I also realized that this is not making significant impact in anyone's lives and especially due to a skewed work life balance, we don't have much time to pay attention to family and friends. That part did not work with me. I felt I was not able to be responsible enough to my family while working in such an environment. I wanted to be available to the people I cared about. That said I would love to use technology for good.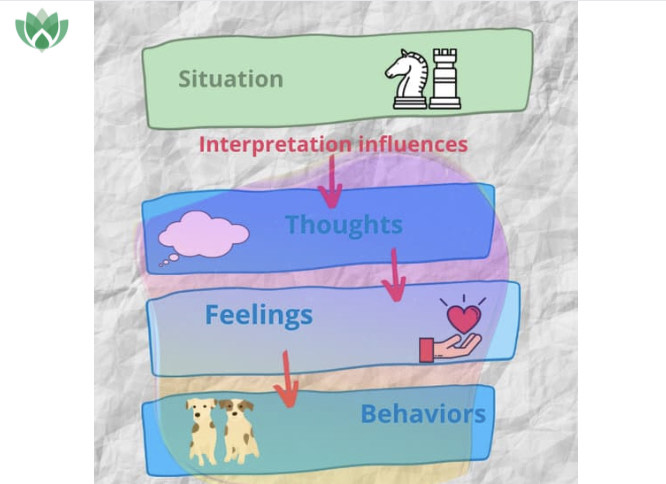 So without wasting much time, let us know about your dream and how you are making it a reality as a start up?
The dream is for everyone to gain self reliance in their mental wellbeing by startingto recognizedysfunctional mental patterns, gain mastery on wellness techniques and develop self-awareness. We are building a tech-enabled platform for mental wellbeing that facilitates learning of different wellness techniques creatively and helps develop self-awareness by using data driven insights.
How did you realise that you should start this thing? Was there a specific pain point you recognized?
A few years back I went through a period of intense anxiety that manifested as chronic pain in my body, and I started realizing that my practice of yoga and meditation was not enough. I needed more support. This may be different for different people.Our capabilities also vary with time. But for me it seemed the problem had manifested too quickly and deeply. Yoga and meditation are very transformational but they are slow processes. My need was urgent. That is when I sought therapy and found it impactful. I then realized that our needs can vary with time and depending upon what they are specific practices and professional support should be employed.
Did you start it on your own or there are other co-founders working with you?
I am working on this alone. I am looking for a cofounder.
How, do you think, your start up is making the world a better place to live?
By using our wellness platform, people will be able to learn about different wellness techniques, develop self awareness of their mental patterns and gain self reliance in mental health.
What is your vision regarding your start up? What is the problem you are trying to solve?
As mentioned before, we aim at educating people on mental wellness so they can catch dysfunctional patterns easily, develop some wellbeing practices and gain self reliance in mental wellbeing. We are trying to address lack of awareness and support when it comes to mental health in our country.
Have you been funded?
No we are looking for funds.
Who are your customers?
Any adult in the age group 18-55yrs who is curious about mental wellness or has tried a few techniques and now wishes to develop a practice or get therapy support.
Will you be broadening your target audience or the customer segments any time soon?
We are aiming to reach as many people as we can.
How will you put your start up journey in a metaphor?
I will just quote from Kabir- "Dheere dheere re mana dheere sab kuch hoy, maliseeinchesaugadharituaayephalhoye". We have to align ourselves to nature and work slowly and persistently to get rewards and gain autonomy over ourselves. There are no quick-fixes.
What were the high and the low points of this journey?
It has been an inspirational journey so far, trying to understand what human needs are and how we can address them so we can attain happiness. We feel a huge sense of joy when we see someone benefit from what we do. But it is also surely a challenging problem to solve because the mind is so vast and complex and we are still learning to understand how it works. So far it has been great to receive the warm support of family and friends and also those who have directly contributed to make this vision a reality.