Everyone wants to follow what they love but there can be many reasons for them not being able to achieve it. Not everyone is passionate enough to achieve everything, but with sheer determination and hard work, there is nothing one can't achieve. Aryan Mayank is one of them. Being passionate for photography since childhood, today he has reached the milestone with all his hard work.
Some are born with talent but for others, it's either genetic inheritance or passion for something. Even if the most unexpected situation arrives, it can't stop someone who is filled with passion to achieve it. A strong person full of determination is all it takes to fulfill his/her passion.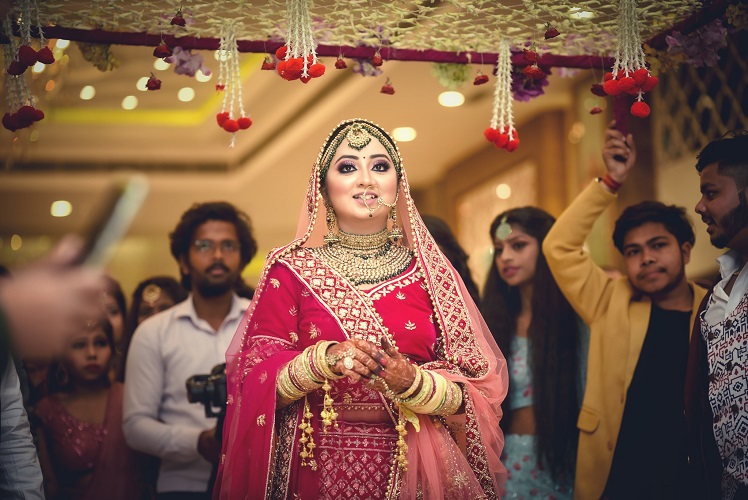 Startup: Image Maker
Founder: Aryan Mayank , Anshuman Mishra
The year it was founded: 2020
Sector: Photography
Website URL: https://www.imagemakerclicks.com/
Tell us something about yourself
My name is Aryan Mayank and I am from Gorakhpur, UP. Being an engineer by profession, photography is my main interest. Due to this keen interest in photography, I completed a diploma in cinematography. Soon after this, amidst the pandemic situation, my company, Image Maker, was established. For me, photography is not something from which one can make a career. It is something that takes one into the world of creativity.
Things are not easy for everyone, maybe god tests every one and sees who is the most deserving of success. It is still quite unbelievable for me to be here and talk about this as just some years ago, photography went far away from me. But to my belief, it is always within me and within everyone who is passionate about it.
From where did your journey of photography started? Who was your inspiration?
The endless journey of photography started from the beginning of my childhood. When other kids of the same age as mine used to play with toys, I played with my father's camera, as he had a studio named Baranwal Studio. Due to his death, all the responsibilities were on my shoulders and the studio had to be closed which was so close to my heart.
 When the pandemic situation due to Covid-19 arrived in 2020, I returned home from work and got back all the equipment for photography. It's like my passion came back to me which was one of the happiest moments for me.
An unexpected day arrived when a client from Delhi contacted me to do a wedding shoot. It was a turning point for my career in photography. As for my inspiration, obviously, it's my father who introduced me to photography and I can't thank him enough for doing so.
What goals do you want to achieve through your passion for photography?
I want everyone who is passionate about photography to flourish. It's my dream to establish branches of my company in places where there is real potential and passion. Entering a crowded place that is already overrated is not my goal. Success should be with people who are ready to put all their efforts to achieve their passion. Helping people with potentiality is what my motto represents. Reaching out to everyone who wants to follow his/her passion for photography is my true goal.
Where and what type of services does  your company provide?
My services are not only limited to UP but it extends to all over India. Our company provides services which include wedding shoot, engagement shoots, pre wedding shoots, baby shoots, music video, corporate shoot, fashion shoot, maternity video and product shoot. We have hired professionals to capture every moment with perfection. And also all of these services are provided by us all over India.
What is your opinion on your passion for photography?
I think everyone should follow their passion, be it anything. Because it is the only thing which can give you a lot of happiness and success. Even being from an engineering background, choosing photography was completely on me because it has been with me since I was in 6th standard.
It doesn't matter from which background you belong or what kind of financial status you hold. If you have true passion within you then you will achieve it someday or the other. I believe, all the engineers or anyone out there, who has yet not chosen photography, it's never too late for them.
My goal is to reach them and tell them how important it is for them to follow their dreams. Through my company, Image Maker is the best wedding photographer in Gorakhpur, I got a platform to reach them and also to add them in my team and help them achieve their true goal.