Startup: DoFort Pvt Ltd
Founders: UMANG SAINI ( Founder & CEO ).
Year it was founded: 2019
Where it is located: Meerut Uttar Pradesh, Delhi, Noida, Gurgaon
Sector: Nh-58, Meerut Delhi Bypass.
Website URL: www.dofort.com
About DoFort Pvt Ltd: –
DoFort Pvt Ltd is an HR Company We are deals in IT & International IT & Non-IT Domain. We have 40+ professional HR teams. We have three branches in India ( Meerut Uttar Pradesh, Delhi NCR, Gurgaon )
Consistency Is the Key!   Hi! My Name is Umang Saini. I was born bought up at Muzaffarnagar Uttar Pradesh. I belong to a middle-Class family. I completed my graduation 4-5 years ago today from Delhi. I also did a diploma program in multimedia animation. After doing all this, I could not get a good job anywhere. I tried my best. After a lot of hard work, I got a job in Emotion Digital ( Noida ), Emotion Digital India works for IndiaMART Intermesh Limited. I soon left Emotion Digital due to my salary package. ( Because I used to think so, As much as I deserve the salary package, I am not getting that much package. ) After that, I tried for a job in many places but didn't get any good job. I had completely lost hope of a job, so this thought came to my mind that I should try in business for once.
DoFort –  Everyone starts with zero, we start with a minus ( – ). That's when DoFort Started, I made my own single-person company, I used to work in it alone and used to do projects dealing with clients in the market alone.DoFort initially provided IT services, ( Website Development & Mobile Application Development ) There was a lot of trouble in the beginning ( Yes ! I had to face a lot. ) We did not even have the space to sit and work, now you can guess, I used to live in a rented room and from there I started work.. And No one was ready to invest in our plan. After a lot of difficulties, we started getting projects. As soon as the work progressed a little, the corona epidemic started. Again everything has crashed and perhaps this time the hope was completely shattered.
I went back to my hometown ( Muzaffarnagar Uttar Pradesh ). Spend time at home in Pandemic times ( I have used it well. ) During the pandemic, I joined a hiring company called OkayGo ( Gurgaon ) I worked for them from home and learned a lot about the HR profession & Recruitment industry. After working here for some time we started taking National IT & International IT hiring projects for DoFort. Since then, DoFort started doing deals in the IT industry ( Hiring Projects ).
Currently, DoFort has over 200 Clients in the national market and international market.
Ever Tried. Ever Failed. No Matter. Try Again. Fail Again. Fail Better. ( Samuel Beckett ).
When you feel like giving up… Remember why you started.
When you feel like quitting… Remember what you're doing it all for!
When you feel like quitting… Remember:
Pain is temporary… and greatness lasts forever.
When you feel like quitting,
Remember that the pain you feel today will be replaced with the
The strength you need tomorrow.
Remember that every ounce of pain you feel is building a
Stronger you, a stronger body,
A stronger mind, and a stronger character.
So PUSH through the pain. Don't let it stop you. Force it to grow you.
DoFort Vision – DoFort's vision is only that those who are deserving candidates get a good job and the best package is given to them.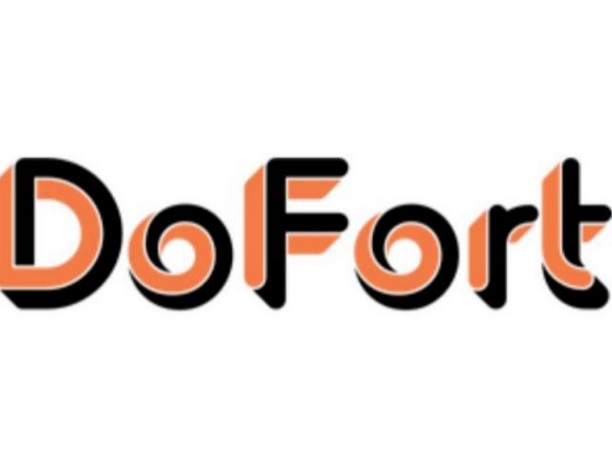 1. How did your journey start as a founder? What was that thing that triggered you to start your own thing?
Ans: After doing everything we could not see anything good happening. Despite the job, we were not happy, the reason could also be that we did not want to be a part of the crowd and it could not be that we were not getting the package well. This point always triggered us, despite having a job, we were not able to fulfill our basic needs.
2. Did you work anywhere in the company or institution before starting your own thing? How was the experience of working there?
Ans – Yes. Emotion Digital  Noida ( We have worked here which is a branch of IndiaMART Intermesh Ltd. )  It was also a wonderful time.
3. So without wasting much time, let us know about your dream and how you are making it a reality as a start-up?
Ans: I have only one dream to make DoFort a brand.  And get your company registered in the stock market.
4. Did you start it on your own or there are other co-founders working with you?
Ans – Yes, Ms. Shalu Gupta is our Co-Founder who is working with us and she is handling the entire team of DoFort.
5. How, do you think, your start-up is making the world a better place to live?
Ans: We want our candidates to get a good package.  Will get a good package, will definitely make a difference in his life and ours and This will also have an effect on World Lives.
6. What is your vision regarding your start up?
Ans: DoFort Vision – DoFort's vision is only that those who are deserving candidates get a good job and the best package is given to them.
7. Have you been funded?
Ans – No, We have created this legacy with our own funds. Whatever we had, we used it at the right time.
8. What is leadership according to you?
Ans: A good leader is one who, when he feels that things are not working out, you yourself, no matter what position you are in, you enter in maidan And start working with your team.
9. Who is your inspiration?
Ans: My inspiration is Mr. Amit Kumar Saini & Mr. Sumit Kumar Saini. We have learned a lot from them and will continue to learn from them. Mr. Amit Kumar Saini is a Software Engineer and Mr. Sumit Kumar Saini is a Businessman.