WazirX is revolutionizing crypto in India as a crypto exchange based in India. Wazirx in India is one of the most favored crypto exchanges among Indians.
It has been acquired by Binance and has a large user base of over 3 million crypto traders and investors. It supports more than 200 cryptos for trading and can be purchased through the fiat currency, Indian Rupee (INR) via UPI, NEFT, or IMPS in an instant. Users can start trading with a mere 100 INR on the platform. It is founded by Nischal Shetty (Founder & CEO), Siddharth Menon (Co-founder & COO), and Sameer Mahtre (Co-founder)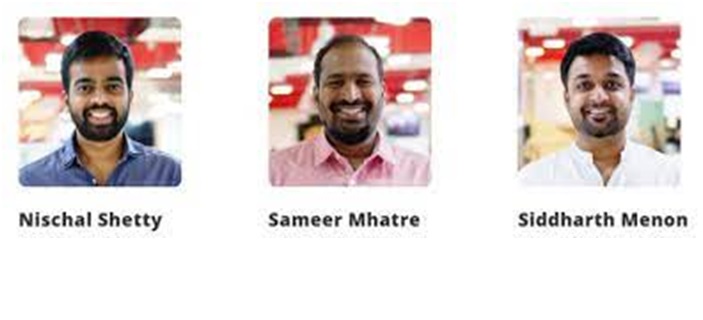 It's a time of opportunity, where any entrepreneur or anyone with an idea can get in and build it.
Nischal Shetty
Nischal Shetty is the Founder and Chief Operating Officer (CEO) of WazirX. He was previously a software engineer, who is currently an entrepreneur. He was born in Mumbai, India in the year 1986. His interests since childhood, lie in the technology industry, as he initially began as a coder and software engineer, he found his calling rather than some other place.
He brought together a program known as Crowdfire, a marketing program driven by Artificial Intelligence (AI) which is being used by more than 12 million clients worldwide. He launched WazirX in the year 2017, a crypto exchange platform for Bitcoin which allows trade, buy and sell of a wide range of digital assets.
His previous work experience as a software executive and developer includes organizations such as 3i Infotech, Twi5, burp! and Crowdfire.
The next several years, I think, would be about building consumer-facing crypto products. Right now, it's still not really in the hands of the people. Then, crypto education will also emerge as another large area for people to explore. – Nischal Shetty
Siddharth Menon
Siddhart Menin is the co-founder and Chief Operating Officer )COO) of the platform, WazirX. He is a serial entrepreneur with a major interest in the consumer Fintech industry. He previously worked with Crowdfire, a tool for social media management and marketing. He serves as an advisor to crypto enthusiasts, start-up enthusiasts as well as entrepreneurs interested in the Fintech ecosystem across the world, particularly in India.
He has founded organizations such as:
com: This is a community for tech enthusiasts and techies in his early college days.
Borget Solutions: He co-founded Borget Solutions, a SaaS application for non-scheduled airliners to aid them with their regular operations.
3CRUMBS: This was one of the first mobile startups based in India which helped users find local buys.
JustMigrate: This was the solution for people to move their blogs easily and efficiently.
Crowdfire: He was the Co-founder and the head of Product & Designs.
Sameer Mhatre
Sameer Mhatre is co-founder of WazirX. He has attained his undergraduate degree from Bharati Vidyapeeth College of Engineering. He is a technology enthusiast with past work experiences in the role of software developer at Myzus Infotech Pvt Ltd and Infomedia18 Ltd. Sameer, along with the other founders of WazirX co-founded Crowdfire and managed the technology division of the organization.
The three founders of WazirX seek to develop crypto and for it to be adopted by masses across India. The founder advises crypto users and provides valuable feedback about the crypto industry in India, wishing to overcome barriers as well as see the places crypto will go in just a few years.