Startup: Bitlevel International
Founders: Pankaj Vijayvargiya
Year it was founded: 2008
Where it is located: Indore, MP.
Sector: IT (Domain Investment and Consulting)
Website URL : www.bitlevel.in
How did your journey start as a founder? What was that thing that triggered that you start your own thing?
I have always wanted to do something different in life, something big, and subsequently scaling it to something bigger. From a business perspective I started Bit level because I hate too much competition, I knew this industry (Domaining) was untapped previously but has enormous potential to grow bigger and bigger in the coming years. By putting much fewer efforts and energy, I am able to fetch better returns. Domaining didn't require my constant time and attention, dealing with clients, or maintaining a large infrastructure while still making sure to fetch the numbers matchable by any mid-size corporate.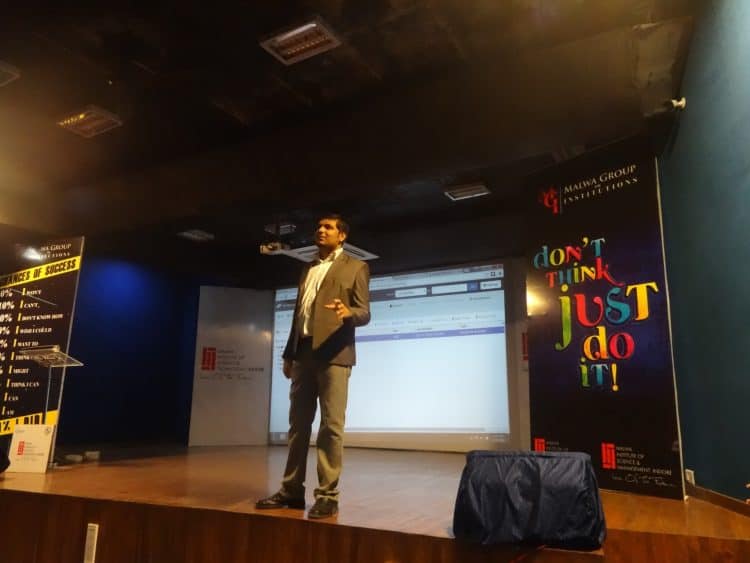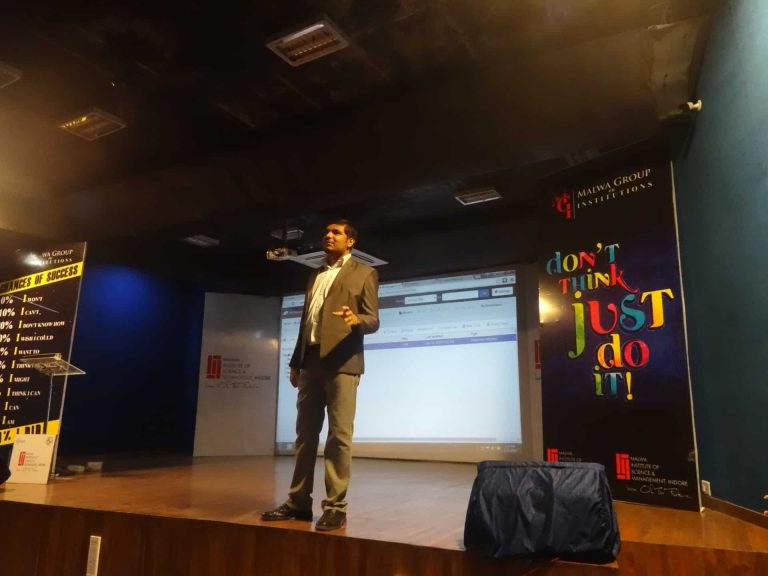 Did you work anywhere in the company or institution before starting your own thing? How was the experience of working there?
I still remember when I used to work in a local computer repair store 9 years back. I once asked for an advance salary from Boss for my Birthday celebration and his response was: "It's your birthday, not mine, so it's your problem, not mine" and I couldn't celebrate it at that time. That was the day I decided I will not spend the rest of my life working for others. I feel that those experiences also turned me into a sympathetic and easy to work with a manager when I later founded my own company.
 So without wasting much time, let us know about your dream and how you are making it a reality as a startup?
We've made hundreds of 3,4, and 5 Figure $ sales but the dream here is- to make my first Multi-Million Dollars Sale. The internet boom in India has recognized domain-related activities to a great extent and We plan to not only witness but be a part of this internet growth to become India's largest domain consulting and investing firm.
How did you realize that you should start this thing? Was there a specific pain point you recognized?
Over the years, I have seen domains and especially,  .in domains suddenly coming into fashion and people are realizing that by this, they are targeting the world's second-largest populated country.  .in is predicted to see a huge boom in the next five years. A good domain name gives an enterprise that initial trust and credibility. It definitely plays a part in search results, precisely why the simplest domain names are the costliest and most sought-after. The simpler the domain name, the better.
Did you start it on your own or there are other co-founders working with you?
You'd be surprised to know that I don't have any other co-founder working with me. It's a small team consisting of just me and 5 other people. We don't require a setup of 100 employees, fancy offices, or external funding. We're completely bootstrapped, self-dependent, and cash positive.
How, do you think, your startup is making the world a better place to live?
The Indian domain industry is now on the verge of a boom with the number of internet users have gone up to 400 million. Two years ago, the count of total .in domains was just 1.3 million since its inception from 1989 and now it's 2 million. Millions of business all over the country are now going digital and their need for quality domain names is ever increasing-we help them get closer to the best domain name for their business.
What is your vision regarding your startup? What is the end game here?
We will keep growing until we reach the benchmark of our first multi-million dollar sale, and beyond that, there's no stopping us.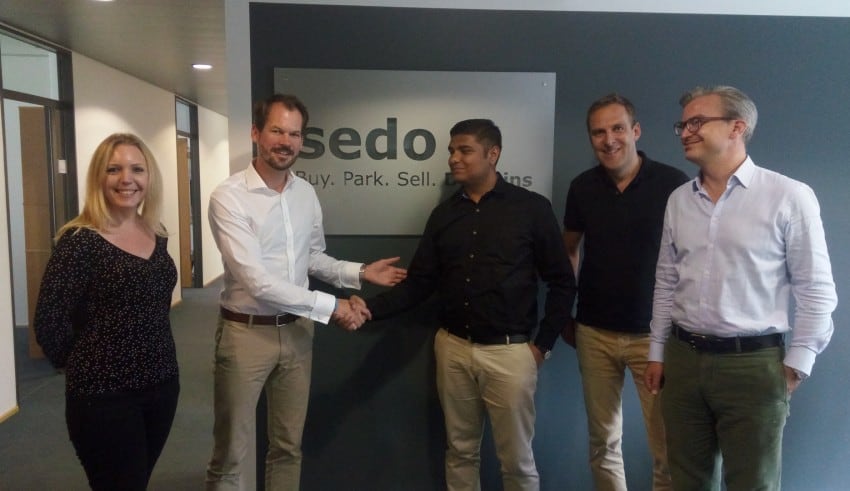 Have you been funded?
Nope. We are proudly bootstrapped.
 One piece of advice you would like to share with aspiring entrepreneurs.
I'll just quote what I say in my every talk, seminar, and workshop: Some people say the key to success is Hard Work, some say it's smart to work. But according to me, In today's digital world, It's neither the hard work nor the smart work; They key to success is the UNIQUE work – work which nobody else can think of doing!
How will you put your startup journey in a metaphor?
The startup journey is like a train trip with a timetable and destinations. You have expectations and assumptions. You imagine that to have a meaningful life you need goals and a plan and you need to stick to it.
Do you think there is an employment crisis in the country?
There certainly is.
What can be done to remove these skills and employment gaps?
At the institutions level, first and foremost the colleges should take it upon themselves to update themselves in order to include the current-age and practical technologies. Sadly, most of the educational institutes in India still teach 20 years old syllabus, technologies that almost nobody uses anymore.
Do you need to be a special one to launch your start-up?
You already are, and everyone is. All you need is to find that "special" thing within you, your USP that makes you different than others, and just utilize it to its full potential. That's all startup up is in my view.
What qualities and skills do you look for when you hire someone?
The ability to learn. As I mentioned, old technologies and platforms get obsolete in this fast pacing world so the only thing that can help you survive is to how fast you can update yourself. In order to update yourself, "quick learning" abilities are a must and is the first thing I look for in a potential employee, followed by language skills.
Do you think mental wellbeing and stress management should be a focus of the organization?
It should definitely be in the task list of any organization. Companies work under high pressure, heavy clients, expensive projects- these factors are bound to make any person go crazy and over time affect their mental wellbeing and their quality of work. No workplace can be completely stress-free, but an organization can definitely put up certain coping mechanisms to help their employees be sane and keep up with the quality of work.
What does it take to be an entrepreneur?
A dream and a strong will to fulfill that no matter what hardship they may face in the path.