We all dream of something to achieve in our lives, but only a few are able to make their dreams come true. How do they do that? What's the difference between the ones who dare to dream and the ones who make it happen?
It's only a matter of taking the right steps towards it. Today we will be sharing the story of one such inspiring and enthusiastic women entrepreneur who not only dared to dream but worked day and night to make it come true.
We are talking about the founder of EMIAC Technologies Pvt Ltd, Divya Gandotra, who has been an inspiration to many budding entrepreneurs. So let's take a dip into her journey and see how she overcame all the challenges and conquered new milestones.
Weaved Quality Content To Get Quality Clients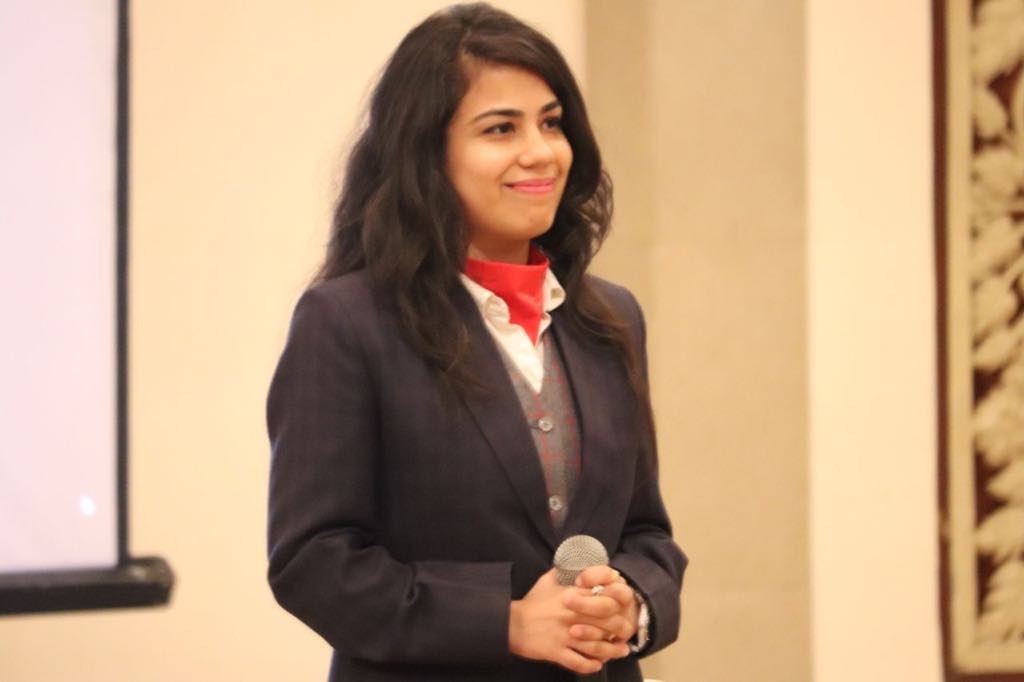 Divya Gandotra started her professional journey as a content writer. Despite completing her engineering degree, Divya believed in her dreams and followed her passion. She started working as a content writer and created an initial client base for her company.
Many hurdles came her way, but her determination to excel in her work and improve her skills kept her going. Divya Gandotra was able to cultivate a strong clientele for herself. But that was not it; for her, literally, the sky was the limit!
Quenching The Thirst of Accomplishing More
Of course, Divya Gandotra didn't want to settle for being a content writer all her life. She wanted to create a difference not just in her life but in others as well. That's when she thought about upskilling herself and entering the digital marketing domain.
Today you can learn possibly anything and everything; all you need is the right mindset. With a determination to explore new opportunities, she entered the digital marketing vertical. Divya Gandotra was exposed to a haven of possibilities to grow in this industry. However, she needed the right path that could take her to success.
Here she got unwavering support from her family and friends, who are now partnering in her venture. Wherever she lagged behind, there were people to always support and show her the best direction.
The Dream That Empowers Her Everyday
Since Divya Gandotra got the taste of digital marketing and all its possibilities, she only dreamt of starting her own company where she can help her clients get the ideal online presence.
As determined and dedicated Divya is, she made sure that she believed in her dreams since Day 1. Divya Gandotra, with the help of her partner, was able to develop a digital agency that today stands at the forefront of digital marketing companies around the globe.
The company has bagged many awards and acclamations in a short span of time that clearly states its founders' hard work and perseverance.
Divya has nurtured EMIAC Technologies Pvt Ltd with all her love and skills that allowed the company to grow in leaps and bounds.
Inspiration and Mentor To Her Teammates
One of the great qualities of Divya Gandotra is definitely her down-to-earth nature and empathy towards everyone. Not only the technical know-how can get you to big places, but you also have to be a great leader who can nurture a team that gets inspired by you.
Divya Gandotra is the true inspiration and motivation to her teammates. Instead of employees, she prefers addressing her team as a family who has stood for the company in its highs and lows. So all the teammates are equally part of EMIAC Technologies as hers. All this has resulted in creating a team driven by sheer enthusiasm, inspiration, and efficiency, thereby resulting in the company's growth.
Divya Gandotra is a person who works on the philosophy of "Believing In Yourself Is The First Step To Success." If you don't believe in your dreams, you can never achieve what you dream of. Divya Gandotra is an inspiration to many women out there who want to break free from the shackles and give their best to the world.