Education is one of the most important things we need to survive and evolve in this world. Technological advancements have made learning much easier, but our desire to learn more has helped us over the centuries.
In the last few decades, the growth in technology has progressed at great rates. Computers have made their way into every home, and with smartphones, people can access kinds of information anywhere and anytime. Technology has changed not only our lifestyle but also our outlook toward education. One of the biggest impacts of technology on education has been its ability to make it accessible for everyone.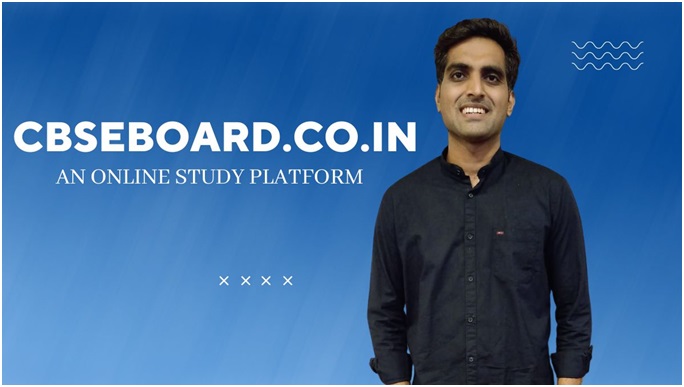 Sanchit Bhor and Alok Soni from Mumbai, Maharashtra, have something to offer that adds another benefit of having the internet. The duo has recently launched an educational website that will cater to the needs of CBSE students on the go with the help of the internet.
The CBSE Board has become synonymous with quality education, and it is no surprise that lakhs of students from across the country aspire to clear the board examinations through CBSE. With so much demand for CBSE, there was a huge need for CBSE study material to be available on the click.
This is where Sanchit Bhor and Alok Soni have stepped in. The duo has recently launched an online study platform called CBSEBoard.co.in to help students systematically prepare for their exams.
The website covers all subjects taught at school and junior colleges, including English, Science, Maths, and many more. It comprises a vast study material from CBSE classes 1 to 12 in one place. This makes it easy for students to access all the information they need without searching for it on different websites or books.
The platform also offers notes, study material in PDF form, MCQs (Multiple Choice Questions), videos and more than 55,000 pages full of content which is free for all users registered with this educational site.
Sanchit's team is happy to report that they have made significant progress on their website. The team has completed its first round of testing and determined that it is now compatible with 95% of the most popular browsers, including Chrome, Firefox, Safari, and Internet Explorer.
They are now looking forward to improving the website's compatibility with a wider range of devices. Following that, the team will begin work on establishing an application for the website. Aside from that, Sanchit has indicated that they will upload more than 5 million question banks to their website shortly.
"The objective of CBSEBoard.co. is to assist students in gaining immediate access to high-quality study material for all topics covered by the CBSE curriculum," he explained.
Born on July 11, 1990, Sanchit Bhor hopes that his site will help students like him who struggled with their studies in school and want to improve their performance on exams like the Central Board of Secondary Education (CBSE) exams so they can get into top universities and colleges across India.