Radhika  Aggarwal is ShopClues' co-founder and current Chief Business Officer. ShopClues is a website that sells products ranging from technology and footwear to fashion and jewellery. The company empowers small-town merchants and turns them into national enterprises. Aggarwal is the first Indian woman to become a member of the Unicorn club. She was named CEO of the Year at the CEO India Awards in 2016. Her storey has inspired thousands of female entrepreneurs across the country. Here's Radhika Ghai Aggarwal's storey of success.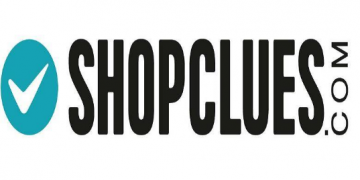 Radhika Aggarwal grew up in an Army family. Her father was a member of the Indian Army, and her mother was a dietician. Her father decided to open his own health club in 1992. This was her first foray into the world of business. Aggarwal earned his MBA from Washington University in St. Louis. She has a post-graduate degree in advertising and public relations as well. Aggarwal was also a participant in a Stanford University executive programme. She founded her advertising agency in Chandigarh in 1997.
Aggarwal worked in marketing for Nordstrom in Seattle after finishing her studies. She later worked at Goldman Sachs in strategic planning. Aggarwal has 14 years of experience working in a variety of industries including lifestyle, e-commerce, fashion, public relations, and retail. This aided her in starting and succeeding with her own business. She co-founded ShopClues with Sandeep Aggarwal and Sanjay Sethi in 2011. Aggarwal was the first Indian woman to join the Unicorn club, which is worth $1 billion.
ShopClues
ShopClues was founded in 2011 by Radhika Aggarwal, Sandeep Aggarwal, and Sanjay Sethi. Prior to that, she ran FashionClues, a content platform for NRI women. In four years, the company was valued at $1.1 billion and was admitted to the Unicorn club. It had half a million sellers on the website in 2016, making it the most in the Indian e-commerce industry. The website sells a wide range of products, including fashion and footwear, as well as technology and jewellery. The company assists tier 2 and tier 3 merchants in selling their products and building their brands.
Qoo10 paid $70 million for ShopClues in 2019. Aggarwal is still the company's CFO. She has received numerous awards since founding ShopClues. Aggarwal was named Woman Entrepreneur of the Year at the Entrepreneur India Awards in 2016. In the same year, she received the CEO of the Year Award at the CEO India Awards. Aggarwal founded a new company, Kindlife.com, in 2021. It is a marketplace for organic products of various kinds. She is an inspiration to hundreds of Indian women who want to start their own businesses.
Radhika Aggarwal became the first Indian woman to join the Unicorn club after founding ShopClues. She worked hard from the beginning to gain experience in various industries and to build a company from the ground up. Her storey teaches us that the key to success is hard work. It instils in us the values of dedication, determination, and perseverance. We can make our dreams come true if we work hard every day. Second, we should never give up and always learn from our mistakes. Anyone, regardless of gender, is capable of accomplishing anything. Remember to always believe in yourself and your dreams.