As you all know, strategies for developing the baby stroller business in India is rapidly increasing. The adaptation of baby strollers, buggies, or baby carrier units enhances the demand and supply inside the country. Due to the establishment of nuclear families in urban areas, the sale of strollers has been reached the top.
Not only in India, but the number of children around the world and their safety also create awareness among parents. That is why baby strollers are becoming popular day by day. According to various reports, the global baby stroller market is expected to grow in extent USD 2.8 billion by 2025, increasing at a CAGR of 5.1% over the prediction period.
Growing technical progressions in baby strollers or buggies allow consumers with easy accessibility along with toddlers in operating the growth of the stroller market. Moreover, the execution of carriages and safety standards for baby strollers is enhancing the inclination for baby carrier products due to trust and built-in quality.
Hence, the market-driven by improved investing in baby transportation products is expected to grow demand and supply for baby strollers over the prediction period. From China to India, most parents across the world understand the importance of baby safety and incidents, thus they continuously pick baby strollers.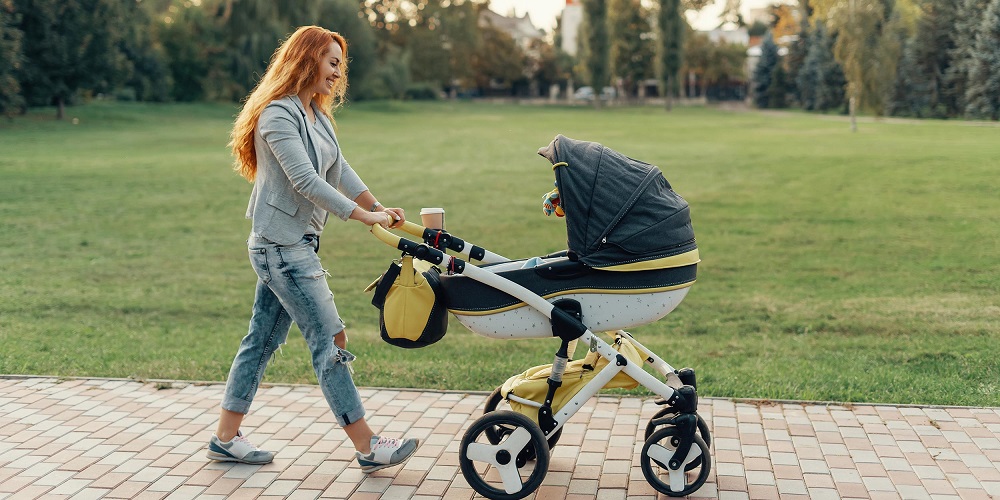 The baby can be taken from one place to another without a stroller, but the facility that will be available from the stroller cannot be expected from the shoulders. Nobody can carry a baby in a crowded place for several hours. But nowadays parents understand their responsibility towards their child and know that the child is no. 1 priority. Apart from that, the increasing implementation of nuclear families in western regions of the country develops the demand for baby strollers.
Moreover, the rising trends of working women/mothers across the world are pushing parents to accept baby carrier products for hassle-free travelling with their babies. A report has been prepared by the Office for National Statistics for working mothers. The report shows that in 2016, there were 4.9 million working women, and in 1996 the number increased to 1.2 million in the United Kingdom.
Rapid urbanization in developing countries such as Chine, Bangladesh, and India, coupled with the increasing population in Asian countries has encouraged consumers to invest in baby care products such as baby buggies, baby strollers, baby car carriers, etc.
Today manufacturers follow all safety rules and their products all safety standards so that they innovate and develop new baby carrier products. For example, one popular company named Bentley Motors Limited has manufactured a tri-cycle for babies which can be used as a stroller or a wheel. The tri-cycle has wheels and safety gear that serve its best purpose. It is the best example of innovation.
The lightweight stroller had been in the limelight for a long time in 2018. At that time, strollers had fewer features and advancements but they helped parents to carry the child anywhere with ease. Such carriers were usually designed for young babies. To ease the weight of parents for carrying their child out, manufacturers develop new products.
For example, one popular company named DIONO. LLC, in May 2019, manufactured a product Flexa which is compact and light for urban residents. Because that product came with the improved built quality and greater longevity.
Online vendors are expected to grow at the maximum CAGR of 5.6% from 2020 to 2025 in terms of distribution channels. From 2019 to 2025, Asia Pacific is predicted to grow at the highest CAGR of 6.4%.
Bottom Line:
The implementation of nuclear families and awareness of baby safety in developing countries affect the growth of baby strollers.