Wedding the memorable chapter of your life making this memory stored beautifully everlasting is a sublime concept. "Wedding" the day involves an endless list of work and confuses you about what to do and from where to start!
What comes into your mind when you start thinking about your wedding? Wedding photography? Not! It must be your venue or the dress & makeup. But that's not correct your wedding photography should be your priority. Living the day for once or a lifetime what you will choose? Lifetime if you can preserve the memory for lifelong then why not?  Many couples think "wedding photography" as an extra expense and because it doesn't go with their budget they ignore it but
A wedding is a life-changing event for you and this life-changing experience should be recorded and captured flawlessly. Your wedding photos are the only items you can take away from your wedding and keep forever. Wedding photographers are the ones who give you access to relive your memories and emotions again and again.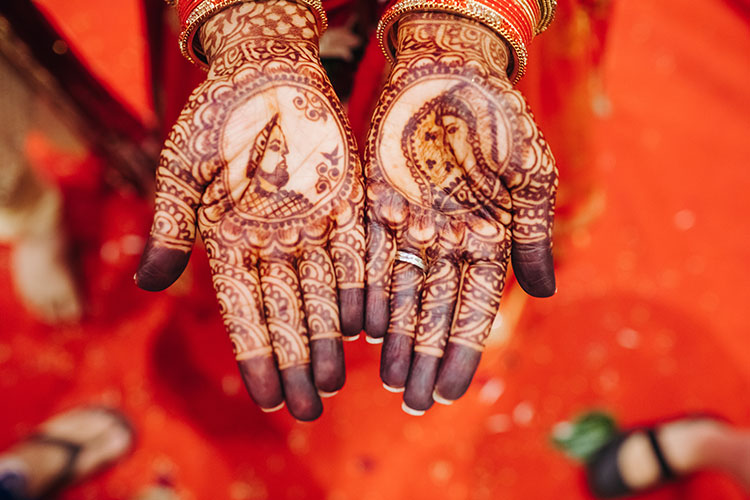 Relive your day and enjoy the moment again
Wedding photography not only gives you photos or videos but an album of happiness that you can enjoy with your family or friends the number of times you want.
Imagine when you start reliving all your captured wedding events that smile ' your dress ' decoration of all those rituals then what can be better than this ?
What are you paying for ?
Your wedding day is a complete memory in itself.  It is not just about one day. When you start planning your wedding you start by calculating your budget and managing your expense but wait does you ever thought about what are you paying for? Just for one day. Surely for memories but memories become out of one's mind if it not captured and stored.  The decorated flower will get wilt and the cake will be quickly eaten the dress will be out of fashion but photographs and wedding videos are always new for you and your family. You can enjoy this memory lifelong with your family and friends Forever.  You can enjoy your smile your dance and everything little things which got missed by your naked eyes. I think you got your answer that what are paying for.
Have your own story
What you will say when your future generation asks about your wedding story what you will tell if you don't have the photos or videos? An imperfect story because you can't tell every detail and talk about every smile since many moments are out of one's mind now imagine watching your wedding album with your future generation just like a fairytale where the spotlight is on you and telling the story behind each and every smile  Isn't this great
Things to consider
Hiring "only professional wedding photographer" is important?
Your day should be well captured the photographer should not miss any corner of the wedding this must be your thoughts when you are thinking about your wedding photography. Hiring a photographer who doesn't have experience and knowledge just because they are cheap is not at all a good idea.
The best professional wedding photographer is those with experience and good reviews because once your memories are captured you can't change them or you can't remarry just to capture yourself again. So research well and go only for a professional wedding photographer so that your wedding gets captured flawlessly
Book quickly
Best wedding photographers are not easily available they get booked quickly. So if you are thinking to book your wedding photographer at last after all your work is done then this could be proved as your worst decision. The best wedding photographer is hired and booked up to 1 or 2 years in advance. So when your date is final firstly go and book the best wedding photographer
Conclusion
Capturing the moment that captivates your heart" is the catchphrase of my firm "Pleasing portrait" which focuses on providing you with the best-captured memory.
"Camera is not just an expensive equipment but a magical click to capture boundless memories"
Wedding photos are about unique and pleasing memories. Memories make you relive all those moments which you have missed too
Don't forget you get only one chance to capture your day.
The captured memories will be the only achievement you get back after spending a lot. This where the reason why your wedding photography should be your priority