Financial modeling skills is one of the most highly valued and employable talents in the finance industry. If you have a passion for accounting and data analysis, then the financial modeling course is surely for you. Being one of the most worthwhile skills in the finance industry right now, financial modeling can lead to several work chances for qualified people in areas like investment banking, portfolio management, financial planning, etc. Here is a list of the top financial modeling courses in India as well as all the information you need to know about financial modeling. Hope this article will help you pick the best one from the overwhelming options of financial modeling courses.
Financial modeling is the act of forecasting an organization's financial situation based on past performance data and taking various events' consequences into account. Financial modeling may be explained simply as the process of summarizing a company's costs and revenues to predict the company's or a specific project's future performance and growth. Based on historical performance data and some assumptions, these financial model predicts. Various other pertinent statements are also taken into account when creating an effective financial model. Because it can be used for so many different purposes, including decision-making, performance analysis, firm valuation, etc., financial modeling has emerged as one of the essential talents in the finance industry.
Financial models have become a crucial component of how organizations handle their finances and how they make financial decisions. It makes it possible for the user of financial models to comprehend the financial implications of certain decisions. Companies frequently use financial models to anticipate the returns on specific expenditures, create project budgets, and projection of the growth rate.
Businesses develop and employ financial models to get aid in making crucial financial choices that would boost sales, revenue, and also the company profit, as a result. Businesses can also lessen the impact of some unavoidable and devastating events, by using financial models. Due to the aforementioned reason, financial models can be viewed as a basic instrument for outcome analysis.
The ability of financial models to assist businesses in making decisions is one of its primary goals. Organizations must make a variety of decisions, thus they use a variety of models, each of which calls for a unique set of inputs or data. Financial modeling is used for a variety of goals, including planning for profitability, liquidity, credit, and company valuation, among others. Every day, the company employs financial models to make several important decisions.
Why enroll in financial modeling course in India?
As organizations have evolved to rely more on financial models to forecast the financial future of projects, the scope of financial modeling is expanding. A candidate will undoubtedly have an advantage over the competition by enrolling in a financial modeling course at a reputable institution. One of the most in-demand skills, financial modeling opens a wide range of job opportunities for skilled financial modelers in various finance organizations and firms, because it helps businesses make data-driven and practical decisions. For many years, financial models have been essential to enterprises, and as a result of that, the majority of companies offer positions for professionals in financial modeling.
Not only do financial modeling skills aid in job placement, but they also improve the career prospects of individuals already employed in the sector. Financial models are heavily used by investment banks, commercial banking, real estate firms, equity research, etc. in all of their significant financial choices.
Financial modeling is one of the useful certifications for finance students is financial modeling, which aids in the development of a skill that is essential and widely relevant in the finance profession.
Financial modeling courses in India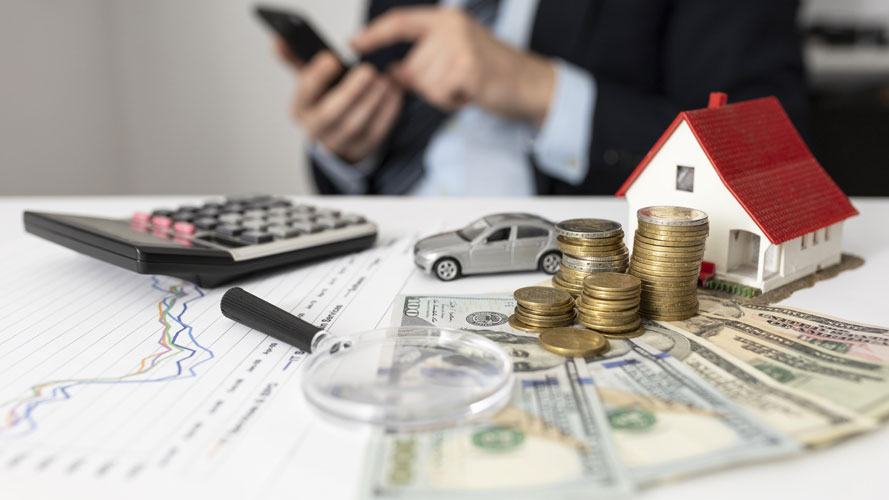 Aspirants may find it challenging to choose from among the many educational institutions that offer financial modeling courses, so we've compiled a list of the top courses to help you narrow down your choices. The top financial modeling courses in India are listed below:
IIM SKILLS
IIM SKILLS provides a variety of upskilling courses online for both students and working professionals. It aims to offer training for practical skills like financial modelling course, technical writing, content writing, and business accounting and taxation course.
Their financial modeling course not only instructs you on the theory but also helps you understand how to use it in real-world situations through their assignments and live projects. You gain a solid understanding of all the tools and methods needed to create useful financial models throughout this financial modeling course. Live lectures, practical exercises, real-world projects, and case studies are all included in this course.
It also offers round-the-clock online support and care, which is one of its special advantages. If you're looking for a financial modeling program with one-on-one mentoring, IIM SKILLS is the place to go.
As a result of being entirely practical, their financial modeling course is also regarded as one of the top financial modeling courses. Both lectures and practical assignments are part of this course.
Along with the qualities mentioned above, they help their students develop the practical skills required to land a good job via their mock interview sessions. A guaranteed internship is one of the most distinctive aspects of this financial modeling course.
 2. CFI
Another reputable institution offering top-notch financial modeling certifications for skill advancement is CFI. Since its inception, it has established itself as a leading name in the field thanks to its many top-notch courses.
One of their top programs is Financial Modeling and Valuation Analyst (FMVA), which provides candidates with the fundamental abilities needed to understand and construct financial models. Additionally, it familiarizes candidates with all the most recent tools and methods needed to construct well-structured financial models, which help in the decision-making process by converting complex data into easily digestible statistics.
Students can learn financial modeling and gain a better knowledge of the entire finance and accounting field by taking their financial modeling and valuation analyst course. Candidates must complete a minimum number of lessons in this training program to receive their certification. Additionally, they provide their students with practical assignments, a variety of tools, and methodologies to aid in the creation of top-notch financial models. CFI offers a variety of courses in data analyst, commercial banking and credit analysis, securities analysis, and valuation analysis
3. FinLadder
FinLadder is a start-up in the education sector, that aims to boost financial literacy in the country. Many candidates have been educated via several finance courses by this online educational institution.
They also provide courses in financial modeling and valuation at extremely reasonable costs. It is an intensive eight-week course that also guarantees an internship. Beginners, students, job seekers, and anybody else interested in learning financial modeling should take their course, if you want to work in finance, as taking this course will be extremely helpful because it will strengthen both your CV and your grasp of corporate finance, which will open up more job prospects for you.
FinLadder is a relatively new educational company that offers financial modeling classes, but due to the caliber and cost of its offerings, it is gaining popularity among aspirants. Candidates will have access to free basic to advanced Excel training, as well as ongoing mentoring from instructors. Their financial modeling and valuation course, which is taught by an industry expert, comes with a guaranteed internship.
4. The Wall Street School
An organization called Wall Street School offers education in the areas of accounting and finance. They provide a variety of training programs and courses, one such course is the financial modeling and valuation course. Their financial modeling and valuation course is a hands-on training course that attempts to prepare its students for the workforce. Their curriculum is up to date with current research and actual case studies. They provide financial modeling courses in three formats: live online classes, self-paced online training, and classroom instruction, so candidates can choose from a variety of time slots at their convenience
Conclusion
As the digital era has progressed, computing data has become a must for every business, making financial models a must-have tool, particularly in the finance sector. For skilled applicants, enrolling in the top financial modeling course in India will offer a world of opportunities as Financial modeling is one of the most in-demand talents in the finance sector. Learning this skill will be extremely beneficial for future and present finance professionals. This article provides all the fundamental information required to understand financial modeling, as well as the list of institutes offering them. I hope you find this post to be useful in your search for financial modeling courses in India.