Ansuman, owner of the startup i.e Cyphervue Technologies Pvt Ltd under the parent company Almonzo Technologies Private Limited has now been awarded Founder of the year by "The Founder"  Magazine on 25th October. It is a proud moment for Ansuman receiving back to back awards this year and be an inspiration to all the founders at such a young age.
Ansuman says he has learned a lot of things, and he is accomplishing many more. He is an ambitious young man with a vision to grow his company. He is an optimist, and even though he has had some setbacks in his life, he is determined to keep going. When he was 16 years old, he learned about computers and how to program them. He spent lots of time in front of the computer, often playing video games and surfing the Internet. At 18, Ansuman launched his first company called Cyphervue technologies, for which he was awarded as the founder of the year.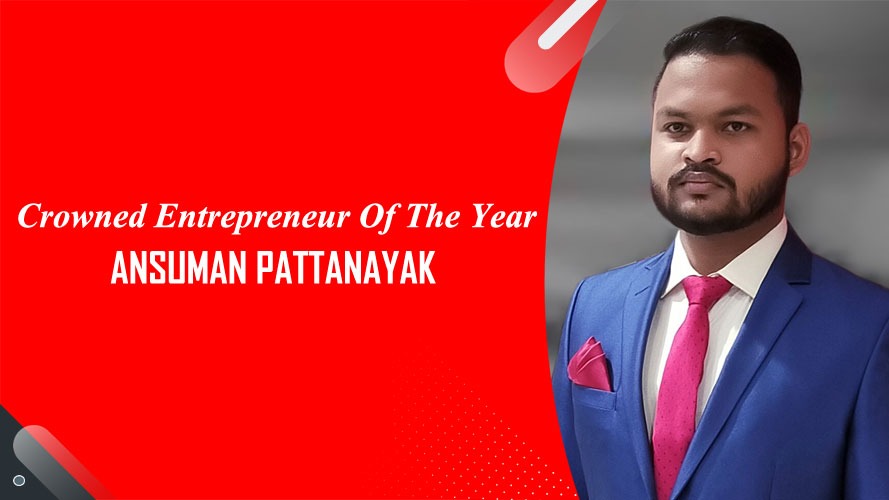 Ansuman has had a remarkable life. At the age of 18, he joined IIT Roorki's s E-Cell to learn more about computers and programming. He spent many hours in gathering information regarding the technology advancements surfing the Internet. When he was 18 years old, he started his first company called Cyphervue technologies and he is awarded as the  Founder of the year by "The Founder magazine"
As the owner and founder of Cyphervue Technologies, Ansuman knows everything about his company. He has been working hard to get more customers, and he has been traveling around the country to meet with business owners, and convince them to use his company's products. His company is going to be listed on the stock market soon, so a lot of people are paying attention to what he is doing every day. The company has been growing rapidly since then. The company has more than 150 employees, and it has offices in India, the US, and Australia. Moreover, he is leading a team of engineers and designers at Cyphervue. They are working hard to develop new products, and create new features for the existing products.  His work ethic and knowledge are admired by all of his employees, and he knows how to motivate them to produce great results for the company.
Ansuman has been in business for over 6  years now and has helped several startups as well as large corporations to build their business from scratch. He is also very interested in new technologies and products, and he is very passionate about his work. Pattanayak is a mover and shaker in the business world. With his honest attitude and hard work, he has achieved more than he ever thought he could. He is known to be one of the best managers in his field and knows how to get his point across. He always keeps up with the latest trends and knows what it takes to be successful in today's world.
Ansuman's mantra is "Hard work pays.". He follows this with great dedication, resulting in honest and productive results, as well as winning various awards for his dedicated businessman attitude. He is a super hard worker and honestly believes in producing authentic content. In fact, he has been hard at work since the day he was born.
Self-made millionaire at age 23, Pattanayak is already an inspiration to aspiring entrepreneurs and now the "Founder of the Year Award". Patnayak spent most of his childhood in a village in his father's hometown with no proper electricity or running water. His family moved to Berhampur where he studied in a Saraswati Sisu Mandir. At the age of 15, Pattnaik would invest in stocks after school and by 18, Pattanayak had bought his first MacBook by trading shares online." This mighty man says that he's just started his journey to fulfill his dreams and wishes and will definitely achieve more glory in the future as he has been doing all this with hard work and dedication."
"It is said founders are not born, founders are self-made". Years ago the idea of ​​a common man making and not inheriting his wealth seemed impossible, but rising founder and tech expert Ansuman Pattanayak has proved that it can be done. Pattanayak's life story is one of ambition and inspiration.  An honest boy from a lower middle-class family, his father was a teacher with a measly salary of Rs. 1000/- once upon a time and he used to work as an electrician and tutored students in the evenings. But his honesty and hard work paid off for him as he managed to win various awards for his dedicated businessman attitude!