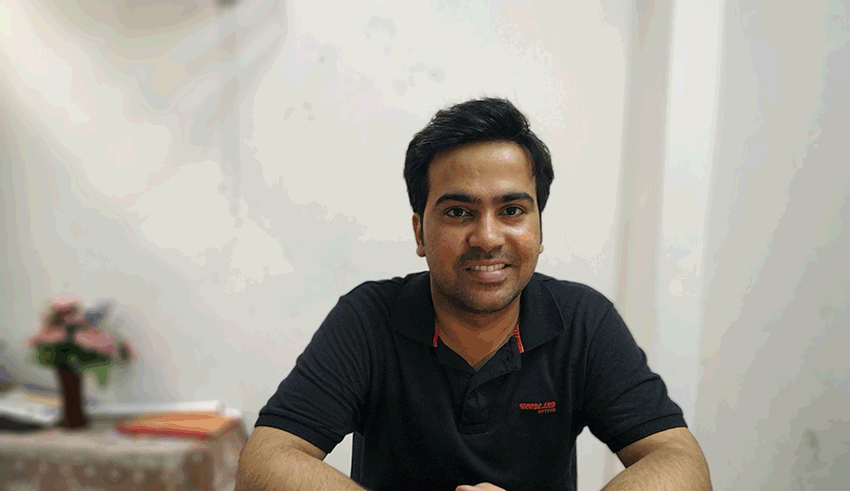 An Emerging leading in Digital Marketing
A Visionary in Digital Marketing
A Digital Marketing Pioneer
A Digital Marketing Entrepreneur runs his marketing agency and gives professional lectures on regular basis on the basis of Industry experience. He has organized more than 50+ events in digital marketing across different cities of India and enthusiastically explores new ideas in marketing.
Startup :
(Running a Digital Marketing agency with 20+ in-house team serving clients all over the world.)
PIMS – Professional Institute of Marketing & Strategy
(Founder in a Digital Marketing learning institute along with Manish Chauhan & Shashank Srivastava)
Founders: Pranav Jha- Ap Web World
PIMS – Pranav Jha, Manish Chauhan, Shashank Srivastava
The year it was founded: 2013
Where it is located: Located in Noida Sector 16
Sector: Information Technology & Digital Marketing Institute (PIMS)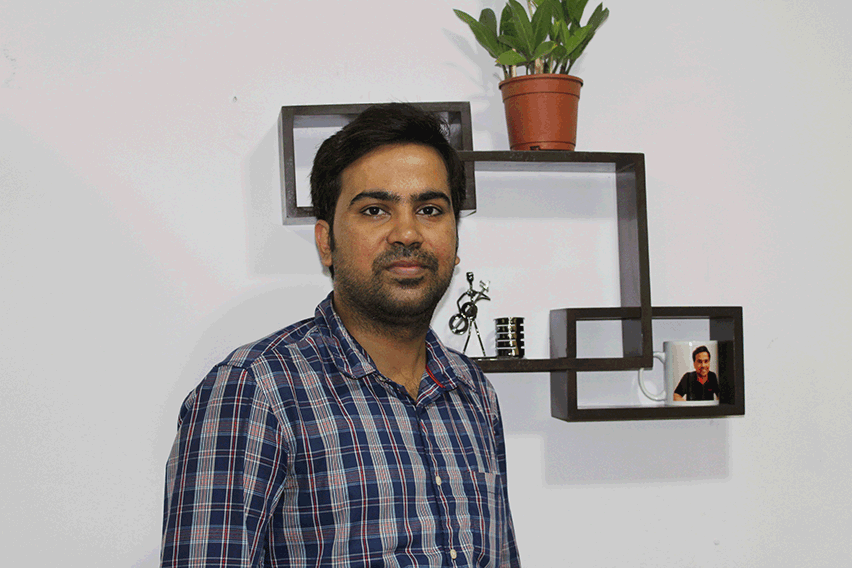 Q1.- How Was Your Journey as a founder? What were the main things that triggered your start?
Ans : My Journey started in 2013 after working for 1 year in 2 Startups. Since my college days i was planning to start my own work.
Q2.- Did you work anywhere in the company or institution before starting your own thing? How was the experience of working there?
Ans : I worked with Axero solution as a Software Testing Engineer and my experience was wonderful there. I have learned a lot under Vivek sir and Raghav sir there. But I was always motivated towards starting something of my own.
Q3.- So without wasting much time, let us know about your dream and how you are making it a reality as a startup?
Ans : I am planning to Make AP Web World as one of the best Digital Marketing Agency and want to help startup in their growing journey and Major motive to come into Education industry to bring something valuable the life of Students those are planning and trying to learn something from practical world.
Q4. How did you realize that you should start this thing? Was there a specific pain point you recognized?
Ans : I was very active during my college years and was a self-starter for exploring a new horizon always. I always had good marketing skills and little conversion during struggling days push me to go ahead and work on start-up from scratch.
Q5. Did you start it on your own or there are other co-founders working with you?
Ans : Although we started AP Web World with a group of 4 individuals. One by others left while I still kept chasing my entrepreneurship journey.
In PIMS i got support from two awesome Co-founders.
Q6. How, do you think, your startup is making the world a better place to live?
Ans : Our startup helping brands in growing with every day. In the last 2 years alone, we have spent around 2 CR on campaigns and generated more than 20 Crore in ROI with major industries in Education and Real Estate.
Q7. What is your vision regarding your startup? What is the end game here?
Ans : Vision is to give a new shape to businesses and be part of the digital marketing for next-generation ahead.
Q8. Have you been funded?
Ans : It's a self-funded company.
Q9. What are things to be kept in mind to land a potential investor?
Ans : Someone who can understand the impact of digital marketing and user engagement.
Q10. What is the best marketing and customer acquisition strategy according to you?
Ans : Best marketing strategy: Representing the brand in the best way so it looks most suited to the consumer.
Customer Acquisition Strategy: Understanding Consumer mindset will help you target a new audience and explore new markets
Q11. One piece of advice you would like to share with aspiring entrepreneurs?
Ans : Keep putting your effort and improvise every day.
Q12. What is leadership according to you?
Ans : If you win, let the team take credit and, if they face challenges just come ahead and hold your team to move ahead to keep them competitive.
Q13. How much percentage of the targeted user have you been able to achieve?
Ans : AP Web World has worked with 300+ Clients across the world successfully. We are still trying to achieve more users so the journey is still on.
Q14. What is your next strategy to attract more traction?
Ans : Adding value for more 100+ Start-ups journey so they can bring 100 more for us.
Q15. Will you be broadening your target audience or the customer segments any time soon?
Ans : I try to be quite specific in targetting my audience rather than target every industry. Education and Real Estate is my primary niche.
Q16. What were the high and the low points of this journey?
Ans : Lows, during 2015 when one of my big projects got delayed in delivery and highs, 2017 when we founded new social media communities and started doing events for digital marketing to explore markets. While i was in low phase my wife and my brother supported a lot
Meeting right kind people, speakers change my prospective towards life and success.
Q17. Do you think there is an employment crisis in the country?
Ans : No, I think there is a skill crisis.
Q18. What can be done to remove these skills and employment gaps?
Ans : Need to focus on core areas of employment and skill acquisition.
Q19. How entrepreneurship can benefit the employment situation in India?
Ans : Every Entrepreneur brings a new idea that helps industries to take different directions.
Q20. Do you need to be the special one to launch your start-up?
Ans : No, One just needs to be 100% Passionate about what they believe in.
Q21. When should one go for funding and capital investors?
Ans : Once you have faith in the right product and financial resources can scale you to the next step then funding can help you to bridge those gaps respectively.