The global growth of an organization can be both daunting and rewarding. Taking a small business to an international level is a complex and dynamic process. Gaining a deep understanding of the targeted audience, the competition, current local market trends, and the requirements to launch and drive growth successfully lays an essential foundation. But it was not difficult for Kanris Infotech to expand their offices to the UK because of their passion, dedication, and professional expertise. We recently had a terrific conversation with Mr. Rishikesh Tiwari about his inspiring story of taking his brand to a global level.
Mr. Rishikesh Tiwari, the founder, and CEO of Kanris Infotech, began his venture almost a decade ago. He pursued a Bachelor in Technology, but he was aware that he wasn't meant for the corporate culture since his school days. He had a crystal-clear picture in his mind to help the budding non-technical entrepreneurs in establishing their startups. His inclination has always been towards the technological arena of businesses. In the early days of his college, he used to help the local cyber cafes, medical companies by building their websites, taking care of the cloud infrastructure, security and networking. Hence, without any second thought, he started working on building a tech team for funded startups. Kanris Infotech is a software development outsourcing organization located in Mumbai, India. They expanded their offices to the UK in 2020. They provide custom-made and instant IT solutions that'll work in full compliance with the needs and objectives of their client.
Rishikesh believes that it is critical for companies, especially young businesses, to go international as soon as possible, rather than waiting for decades. He made that decision for his organization in the early days itself, and it was the right move. It opened some good revenue streams for them. More importantly, this decision helped them build a brand name and spread awareness about their services. They were able to discover the entrepreneurs who needed assistance in building an online presence. In addition to that, Kanris Infotech provided them the complete infrastructure like building and hosting a secure website, integrating DevOps, making crucial design decisions, etc.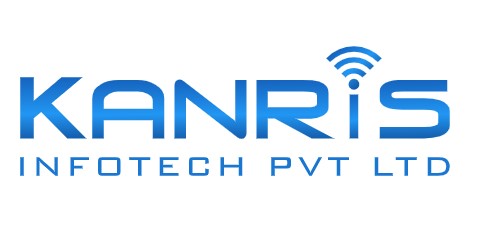 Kanris Infotech has distilled the values of working "with" the client instead of "for" them. They put themselves in the mindset of their clients, sharing their vision of what they want to grow and then make strategic decisions to steer them to it. The managers of Kanris Infotech are Six Sigma certified and are highly experienced and have insights into the best approach. With their excellent communication skills and process-oriented approach, they attract clients worldwide.
Kanris infotech aims to provide an enriching experience to budding startups, parallel to any tech giant in the industry. They deeply analyze the motivations, plans, and future vision of their clients. Necessary changes are constantly made to comply with newer business models, revenue streams, and upcoming trends. Their experienced developers follow the agile principles, reduce manual steps and reduce error. They motivate their teams to develop, test, and deploy updates instantaneously using cloud-native tools.
Kanris Infotech has helped organizations stay ahead of the curve by improving the overall performance metrics. They efficiently study and handle the complete planning and execution of their technical requirements. The client can stop worrying about their digital presence and concentrate on managing their business. Kanris Infotech designs its clients' core business systems in a way that they can adapt to the changing marketing and business trends. They are experts in analyzing what technology would appeal the most in which markets. From Web Development to digital marketing, they are your one-stop for everything.