Abhishek Satapathy is the founder and CEO of CINET InfoTech and CINET Computer Education, which comes all together under CINET IT Solutions Pvt. Ltd. He is a Google AdWords Certified Professional and Hubspot certified Inbound Marketing specialist. Apart from the traditional business of training, web & software development, CINET has expanded its tentacles in the fields of marketing services & training and skill development.
With such an establishment in the buzzing world of the Internet, he has also managed to conduct about 120 awareness programs in rural Odisha on Digital literacy & sanitation ( swachh Bharat) and managed to train over 12000 people along with women & youth on computer skills, soft skills, and various livelihood training programs.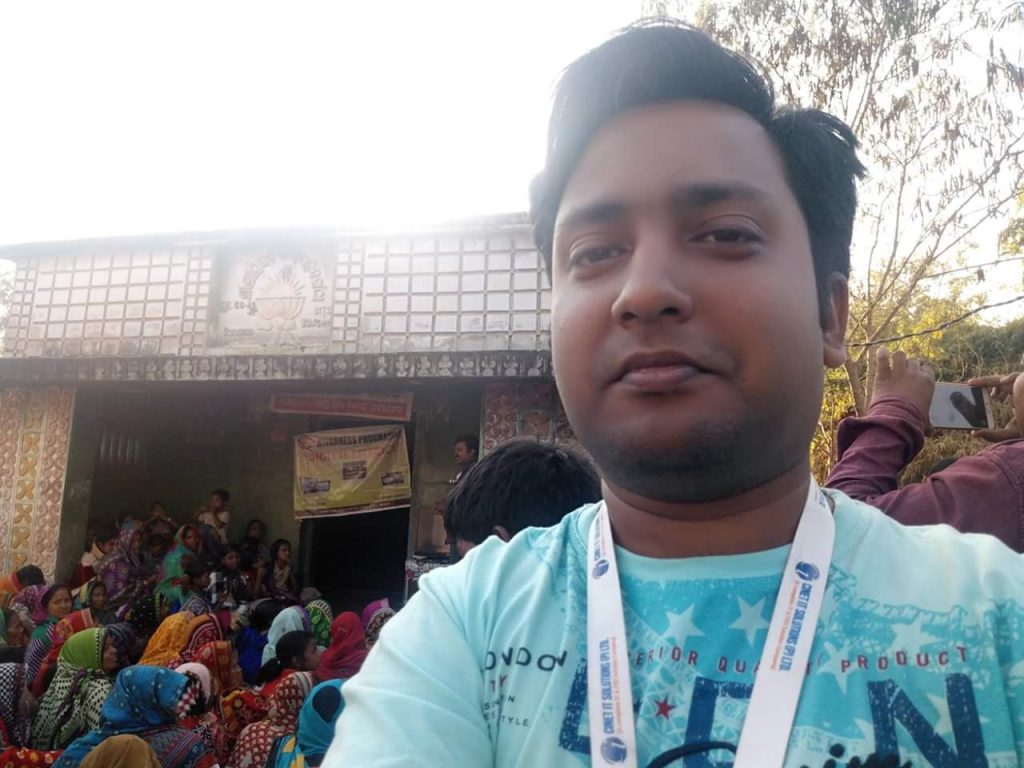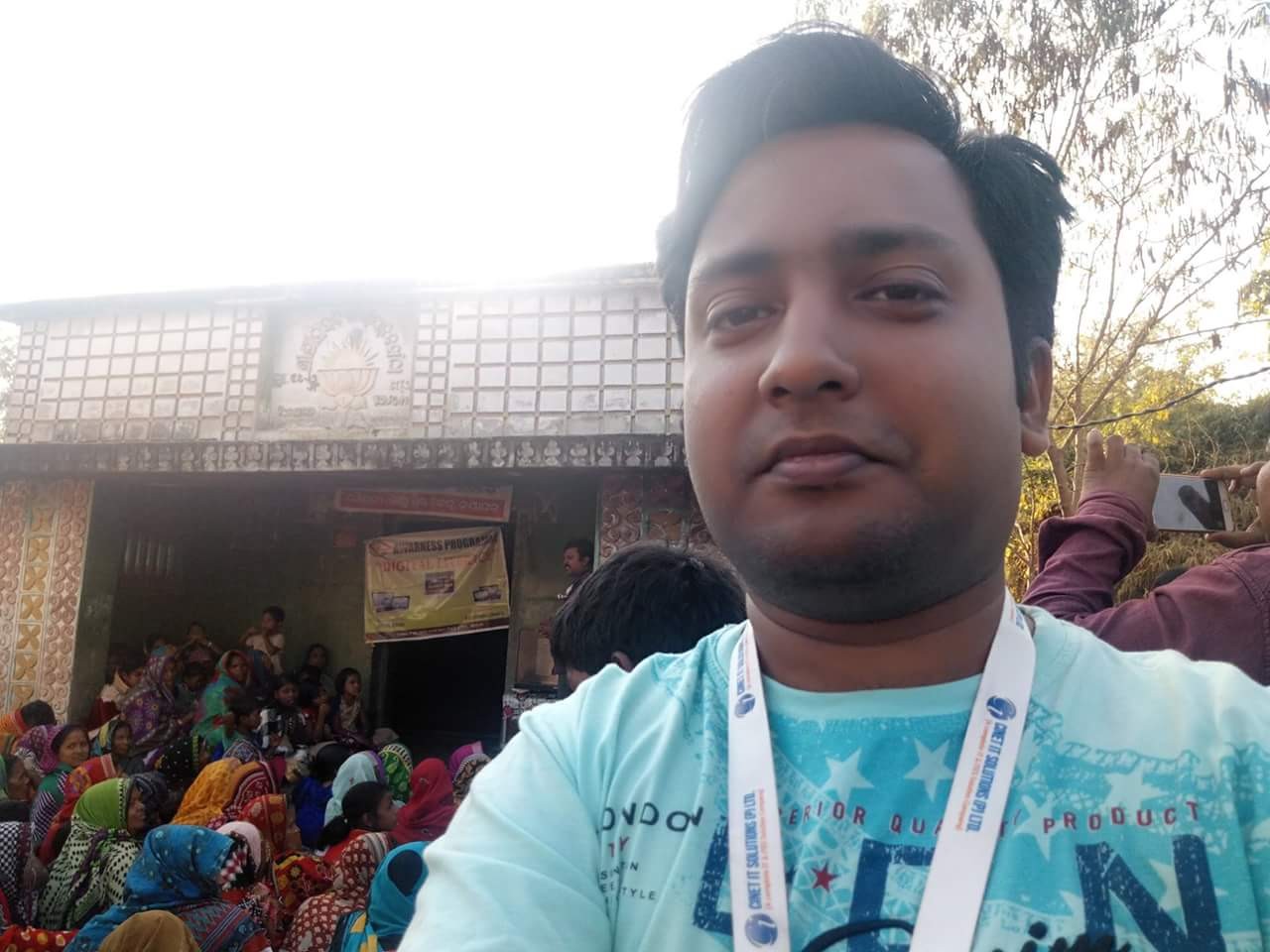 Startup: CINET IT Solutions Pvt. Ltd.
Founders: Abhishek Satapathy & Abhijit Satapathy
The year it was founded:  2007
Where it is located: Bhubaneswar, Odisha
Sector: IT & Software, Branding, Marketing Solutions, and Training
Website URL: http://www.cinet.co.in
How did your journey start as a founder? What was that thing that triggered that you start
your own thing?
I always had a dream to become an Entrepreneur since my childhood. In 2007, when I was in class 11th  I got introduced to the wonderful world of the Internet. I learned website designing out of curiosity. There were very few web design companies in my city back then and they were charging very high for the services, which was not affordable for small businesses. So I thought of helping the small businesses get online by designing websites at affordable charges. Thus, CINET InfoTech, the web/software development unit of CINET IT Solutions was founded.
Did you work anywhere in the company or institution before starting your own thing? How was the experience of working there?
No. I started early, at the age of 16. So I had no work experience before starting.  However, I joined a Digital agency in Mumbai after my MBA in 2015 and worked there for a few months.  It was a great experience working there as I got an actual understanding of how things work at a digital agency. Although I was doing web development and SEO before that, I didn't know how exactly digital advertising campaigns are handled in an agency setup. I also got a chance to work on digital strategies for brands like Milton, DHFL, Haldiram's, Rupa, and few other brands during my short tenure. This experience helped me scale CINET into a full-service digital agency when I came back.  
So without wasting much time, let us know about your dream and how you are making it a reality as a startup?
My dream is to help every small business of our country flourish, as they are the backbone of our economy. When small businesses grow, they have the potential of creating a huge amount of Jobs and wealth which would help our economy grow. I am trying to help them leverage the power of the internet and digital marketing to grow their revenue exponentially. Secondly, our youth needs to become skilled and industry ready to become employable. So, I am on a mission to train as many students as possible on different employability skills like Digital Marketing, Soft skills, computer & digital literacy, and livelihood training.
How did you realize that you should start this thing? Was there a specific pain point you recognized?
When I started my first venture – which was into web design services, idea was to help small businesses create their online presence without making a hole in their pocket. Website design services back then were very expensive and unaffordable for startups. We have diversified into many other services with time, but the idea has remained the same. Whenever we get into a new business, we consider three factors, what I call the 3 I's of business –
Issue – What is the issue at hand or the pain point our target customers face
Initiate – How can we solve the issue at hand through our offering
Impact – What is the impact that our solution is going to have on our target customer's life
Did you start it on your own or there are other co-founders working with you?
My elder brother, Abhijit Satapathy is my co-founder. He has supported me in every step of my career/journey and he is my first mentor.
How, do you think, your startup is making the world a better place to live?
We are helping businesses go digital and simplify business processes. Apart from this, we have also entered into Skill development training, through which we are trying to make our rural youth skilled and employable. We have trained over 12,000 women and youth in rural areas of Odisha on livelihood skills like Tailoring, Soft skills, Computer & Digital literacy.
What is your vision regarding your startup? What is the end game here?
I am looking forward to training at least 10,000 students on Digital Marketing in the upcoming 5 years and helping them to extract out the abundant success out of it. Secondly, help at least 500 startups & small businesses in general in setting up their business/brands online. Above it, engaging dedicatedly in the skill development and enhancement of the rural youth of my state Odisha and make them employable/job-ready.
Have you been funded?
No. We started bootstrapped. It's been close to 11 years and we have never felt the need of raising external funding so far.
What are things to be kept in mind to land a potential investor??
Although I haven't raised funds for CINET so far, I am in talks with a few potential investors for my upcoming agri-tech venture. So from my experience, I feel they evaluate multiple factors while investing. some of the important factors are the potential of the idea, belief in the vision, and track record of the founder and the team.
You said you are working on an idea of starting an Agri-tech startup. What is it about?

Yes, we are in the process of starting a venture that would promote Organic farming in Odisha. We will offer end to end support & services to the small & marginal farmers to do Organic farming.
Idea is to initiate an Agri movement in Odisha to empower the farmers and make a positive impact on the lives of at least a million farmers by helping them to do profitable & sustainable agriculture.
What is the best marketing and customer acquisition strategy according to you?
Around 40% of my business comes from referrals by existing customers. So, I feel the best customer acquisition strategy is to deliver quality services, keep your clients happy and maintain good relations with them.
One piece of advice you would like to share with aspiring entrepreneurs.
With programs like Startup India and support from Government as well as many private bodies, this is the best time to start up. But still, you have to go through many challenges every single day. So, it is important to have an optimistic mindset and keep hustling. Focus on your business and make an impact!! 🙂
What is leadership according to you?
A Leader inspires people to be better than they already are and help them identify their better part. So Leadership is all about transmitting energy to people; give them a new sense of hope and confidence in achieving the common vision.
How much percentage of the targeted user have you been able to achieve?
We serve around 150 clients today. Digital Marketing is a $35 billion industry and growing at a rate of 17% per annum. There are plenty of growth opportunities and a lot of untapped markets we are yet to explore. I guess we haven't reached even  1% of what can be achieved. So, we have miles to go.
What is your next strategy to attract more traction?
We are working on a few innovative products & service offerings and looking forward to tapping into some untapped markets that are not explored by the existing market leaders.
Will you be broadening your target audience or the customer segments any time soon?
We are focusing on designing niche-specific solutions to stay relevant and generate better results for our clients.
How will you put your startup the journey in a metaphor?
"Startups are like F1 cars on a race track. You can drive them slow, not crash and complete the race or you can drive them fast, risk crashing, and Win! "
What were the high and the low points of this journey?
There are many. The last 11 years have been nothing less than a roller coaster ride. There are times when we have done exceptionally well, and there are times of extreme low as well. I have done a lot of mistakes and failures. But it is important to learn from the mistakes, to get up again, and bounce back.
Do you think there is an employment crisis in the country?
The issue is with the skill gap. I believe there is a lot of potential in our country, the only thing lacking is the right mindset and employability skills of our youth.
What can be done to remove these skill and employment gaps?
As I said, there needs to be a shift in the mindset and skill upgradation needs to happen. We are trying our best to fill this gap through our skill development programs in rural areas.
How entrepreneurship can benefit the employment situation in India?
Entrepreneurs are job creators. They not only make themselves employed, but they also have the potential to employ hundreds or even thousands of people through their enterprise. So, entrepreneurship development can play a vital role in solving this situation to a great extent.
Do you need to be a special one to launch your start-up?
No. Anyone with a passion and never give up attitude can build profitable enterprises.
When should one go for funding and capital investors?
I always try to acquire paying customers as early as possible and let the revenue fund the business. But, it is not possible in some businesses that need high initial investment. In such a case, it is always advisable to gain some initial traction and then pitch an investor to have a higher chance of getting the funds.
Are innovation and creativity that essential for a startup?
Is that even a question!! It's the primary requirement. As a start-up, you will always have resource limitations. Hence, it is always important to innovate and come up with creative & cost-effective solutions.
What is innovation and creativity for you?
It's all about simplifying the complexities and developing cost-effective solutions to the issues at hand.
What qualities and skills do you look for when you hire someone?
Vision, Attitude & flexibility
Should there be organizational politics in a start-up?
Never. It can kill any organization, be it a start-up or an established organization.
Can entrepreneurship be the solution to eliminate organizational politics?
Apart from entrepreneurship, It is also important to create Intrapreneurs within the organization to overcome politics as well as achieve the organizational goals.
What is the best management strategy to increase employee effectiveness and satisfaction?
Aligning the individual goals with the organization's vision, so that the team can see the bigger picture.
How do you maintain a culture of innovation in the organization?
We throw constant challenges at people and encourage them to solve them with their innovative approach.
Do you think mental wellbeing and stress management should be a focus of the organization?
Undoubtedly, Yes.
What does it take to be an entrepreneur?
Passion & attitude.
How much do you think networking is important to be a successful entrepreneur?
Very Important. It's all about building relationships and good relationships can help you in a lot of ways.
Does the start-up ecosystem has a bright future in India?
I am quite positive about it. The environment seems very conducive and the future looks really bright.
What changes need to be done in elementary education to foster entrepreneurship tendency?
I think entrepreneurship should be a compulsory subject in schools. Students should be encouraged to develop entrepreneurial skills. Entrepreneurship is not only about starting your own enterprise, entrepreneurial skills even help in creating a better employee.
What is the next big thing in the start-up ecosystem?
Let's wait & watch. I am expecting to witness a lot more innovations in this space in the coming years.