Startup:  UppSkill
Founders: Arbab Usmani and Abhishek Kumar Gupta
Year it was founded: 2017
Where it is located: Noida
Sector: Skill Based Education
Website URL : https://uppskill.com/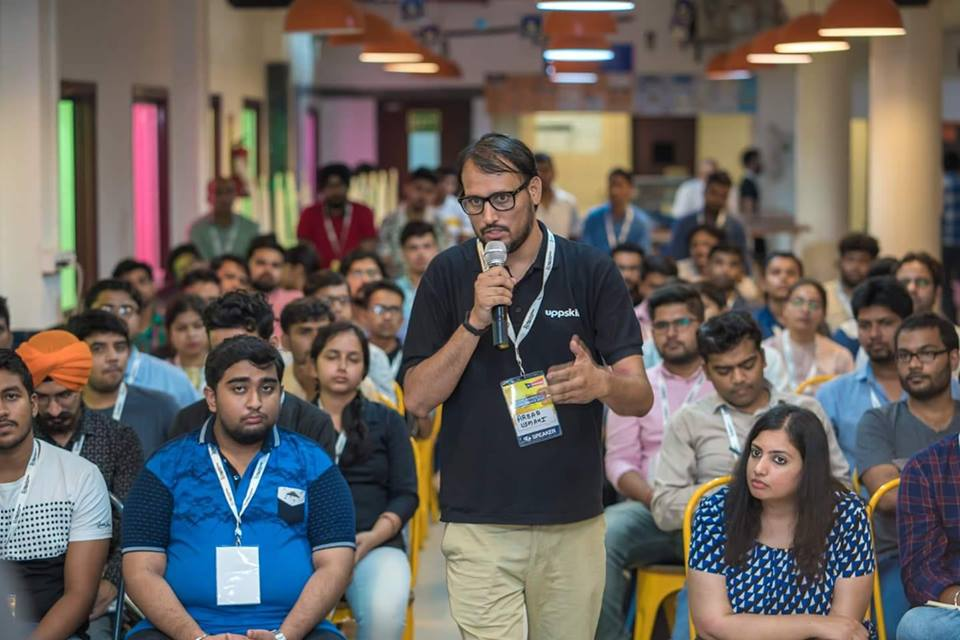 How did your journey start as a founder? What was that thing that triggered that you start
To understand this we have to understand some data, there are many reasons to start Uppskill, I cannot list all of them otherwise this interview itself will become very long. So here is the data
We think dropout is a sexy word especially when it comes to startups but in reality, it is not as sexy as it looks because data suggest that almost 70% of students drop out in India because they are poor, they do not have access to school or they have family burden only 30% goes to higher education and in that profession, degree data suggest that 84% of people are not employable because they lack skill. This is the area where Uppskill comes and trains people with real industry-level high-quality skills so they can have a job or use it in a business with proper practical knowledge of the subject. We started from "Digital Marketing masterclass" because it is my area and I have to spend a good amount of my life in it and for me, it is now a lifestyle rather than work 🙂 this is one of the reasons we have started this
Another reason is there are lots of training companies in the industry and lots of them are making huge money but how many of them are actually making an impact on the ground, how many of them are actually making honest promises. There are lots of scams going on in the name of training and it's not a myth, almost every digital marketer knows it.
Why when someone asks that " he wants to learn Hadoop." he will get the name of many training institutes but when it comes to digital marketing, people either abuse training institutes or ask to do self-learning or to do an internship? this is because we as an ecosystem of digital marketing training have so many failed and scam case studies from the past few years that people lost trust in us. There is a valid reason for this and people should be pissed at how the careers have been ruined, my heart cries for those people who spend their valuable time and money behind gimmicks and learn nothing. This is the very reason we talk about only the skills nothing else.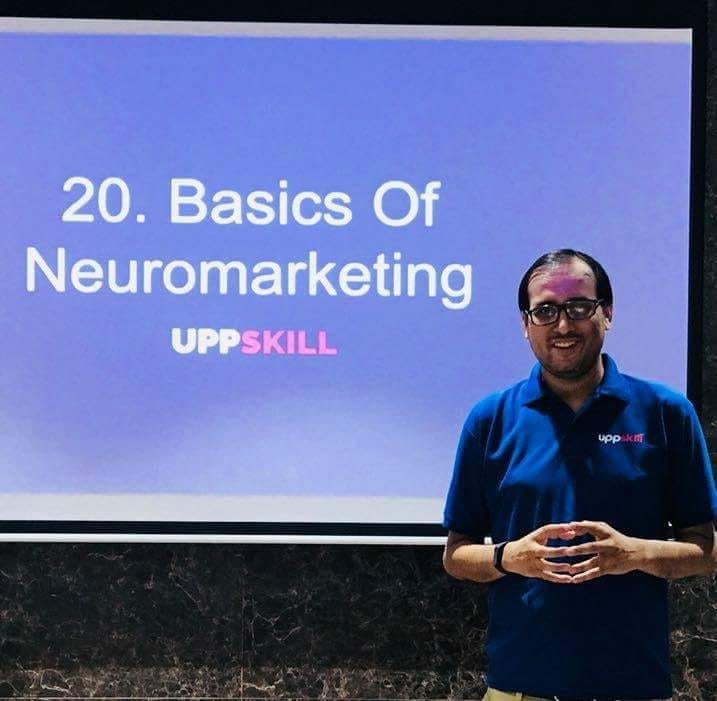 Another reason is that we want to see "New India" but only "want to see" is not enough we have to work our ass off to make New India, no leader is going to make New India, it me and you and thousands of youth like us who are going to make New India, so instead of cringing over bad condition of India, move your ass and work for making it better.
Did you work anywhere in the company or institution before starting your own thing? How was the experience of working there?
I have worked with a lot of startups before starting Uppskill, the experience taught me many things but the most important thing it taught me how I can build my team from scratch and do wonders.
So without wasting much time, let us know about your dream and how you are making it a reality as a startup?
My dream is to make a Skill-based university in India, maybe first private university that works on skills along with academics.
We are bootstrapped so we are having a small amount as a fund which we save every month, after 5 years we will buy a place and start our first school.
The idea of UppSkill is not only up to professional courses, but we also want to implement this idea from playschool as well where people prefer building skills. It doesn't matter how small it is.
How did you realize that you should start this thing? Was there a specific pain point you recognized?
When I was hiring my team in a company I worked in, I took 200 interviews to find 5 of my team members, there I realize that there is a big gap of skillful resources in the industry
Did you start it on your own or there are other co-founders working with you?
I have my amazing Co-Founder, Abhishek Kumar Gupta, people call our Jodi "Miya Bhai ki daring, baniye ka dimaag"
How, do you think, your startup is making the world a better place to live?
By making people better in what they do, making people skillful is a very holistic job for me, and skillful people change the world in their own unique way.
What is your vision regarding your startup? What is the end game here?
Making the next generation skillful and have a skilled mindset from the playschool itself.
Have you been funded?
We are bootstrapped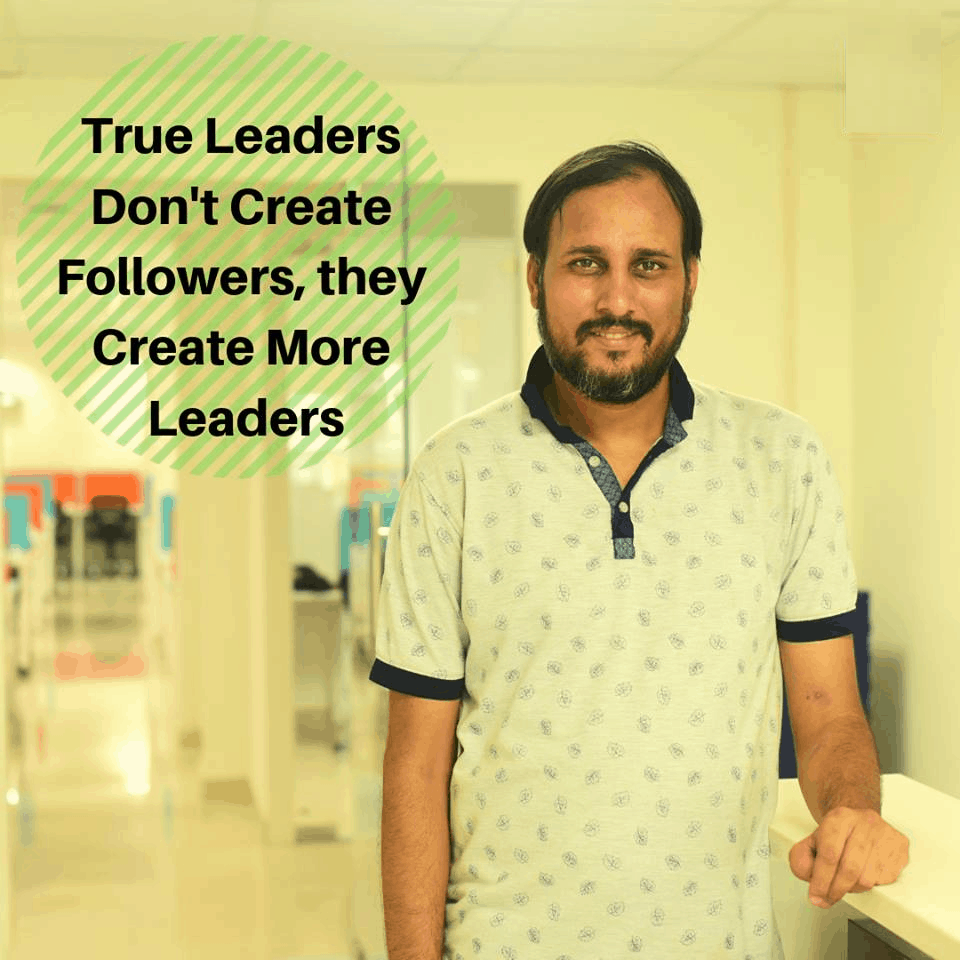 What are things to be kept in mind to land a potential investor?
Although many investors approached us we haven't moved because we wanted to run this company with the vision and positive mindset we have.
I think the 2 things you can keep in your mind
a. How much return they will get
b. how much impact on lives your company will make after getting funded
What is the best marketing and customer acquisition strategy according to you?
Help people and they will help you in a mysterious way.
One piece of advice you would like to share with aspiring entrepreneurs.
Be strong from the mind, you lose battle first in mind than on the ground.
What is leadership according to you?
Gratitude
How much percentage of the targeted user have you been able to achieve?
We taught more than 1200 students till now
What is your next strategy to attract more traction?
I think we will keep innovating things, keep adding things in our courses and that is going to work really good
Will you be broadening your target audience or the customer segments any time soon?
Yes we are working on it
How will you put your startup journey in a metaphor?
A battle
What were the high and the low points of this journey?
2 years is a very short time to conclude either of em
Do you think there is an employment crisis in the country?
We have a skill crisis, people hire people from outside of India, companies do not set factories because we don't have skillful workers, we need to work on that
What can be done to remove these skills and employment gaps?
Training programs are the only way out for the masses
How entrepreneurship can benefit the employment situation in India?
by employing more people
Do you need to be the special one to launch your start-up?
Everyone is special
When should one go for funding and capital investors?
When you already have some traction and you think that by getting the funding you can go to at least 10X and have an action plan for that 10X