Startup: Confidress
Founders: Ishita Khosla
Year it was founded: 2017
Where it is located: Gurugram
Sector: Fashion E-commerce
How did your journey start as a founder? What was that thing that triggered you to start your own thing? Was there a specific pain point you recognized?
  Confidress is a one-stop shopping destination offering personal styling services for both women and men from a selected range of designer and fashion forward apparels, accessories and much more. The concept clicked when I was working on my thesis about the e-commerce market in India at the Pepperdine University in Malibu. I realized the lack of usability of sites operating on the multi-brand model along with the need for personal styling. I saw my friends struggle to decide what would suit their body type or how two things would complement each other. While suggesting them the solutions, I knew the audience out-there is also a little confused and can use such services to gain more confidence through their dressing. So, I infused both the concepts to come up with a unique platform we all now know as Confidress which has been derived from Confident Dressing!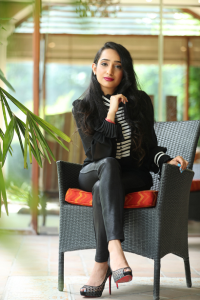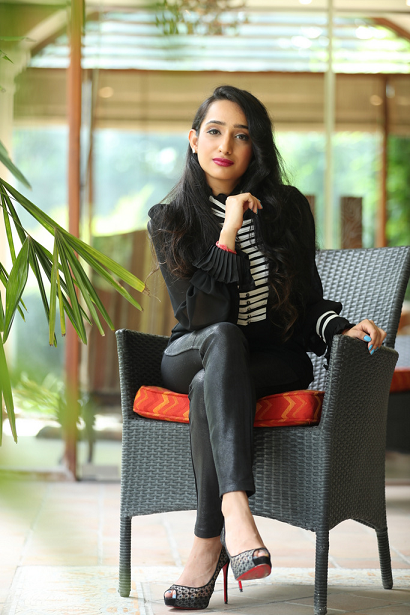 The online fashion retail in India is booming and now has thousands of options available to the audience via a simple click! This is a boon and a bane. The options confuse more than help, thus Confidress helps them see only what is relevant for them through our Free Personal Styling Services. We send digitally curated looks that entail clothes, accessories, bags, shoes exclusively chosen for the customer. The customer can then choose and buy from the options we have shared with them.
Did you work anywhere in the company or institution before starting your own thing? How was the experience of working there?
As a matter of fact, I did work for 3 companies before starting my own thing. It was an enlightening experience working for PR Pundit as I got a chance to get in touch with renowned brands, manage the media interactions for them and conceptualize PR activities to increase their sales. I was also a part of the team which organized the launch of GAP in India.
Working for Elvy made me utilize my business administration skills in the area of social media marketing and building customer loyalty programs.
In Stalwart, I focused on the macro and microenvironment for the brand to identify new markets, growth opportunities and implement strategies for the same.
As I have been brought up in a business family, I have grown up listening to the acquisition and success stories of my parents and it has always inspired and driven me and when I found the need-gap in the fashion industry, I found my passion.
So without wasting much time, let us know about your dream and how you are making it a reality as a startup?
My dream is for every individual to feel comfortable with how they look. It's a 'Look Good, Feel Good' feeling we want to promote and encourage a positive attitude in our consumers. We at Confidress, bring our customer's selected designers and labels who are high on quality and provide value for money. Also, we Style them for free every day – online and offline (at events and exhibitions) to dress confidently.
Did you start it on your own or there are other co-founders working with you?
Yes, I am the sole founder of Confidress.
How, do you think, your startup is making the world a better place to live?
We believe in Confident Dressing, thus the name Confidress. We encourage people to understand their body type and dress accordingly which gives them the boost required to feel confident and excel in their fields.
What is your vision regarding your startup? What is the end game here?
Our vision is to be a one-stop fashion solution portal for all. At Confidress, we are committed to helping individuals look great, evolve their personal style, and giving them an everyday confidence experience. While we do this, we will endeavor to save their time, money and provide an easy, convenient and enjoyable shopping experience.
Have you been funded?
Confidress is a self-funded company.
What is the best marketing and customer acquisition strategy according to you?
For me, the first step is to identify the audience, understand who they are and their influential group to get into their minds. Then comes understanding the need gap, what they want, and what/how you can provide it. We want the audience to spend their time, money, and energy, thus we have to make it fruitful for them by providing services beneficial for them. Our strategy is to lower the customer acquisition cost by increasing our insight into our audience.
One piece of advice you would like to share with aspiring entrepreneurs.
Love what you do, do what you love! If you are passionate about your work, no matter what it is, the sky is the limit. Believe in yourself and your dream, don't let failures lead you and people's judgment affect you.
What is leadership according to you?
I believe in Service Leadership. If you have a heart that wants to serve the people while enhancing your knowledge for your own passion, you answer the call to lead. You step forward when the easier choice might be to stand still. It gives you the courage to engage with others because strong human connections are built through conversations.
How much percentage of the targeted user have you been able to achieve?
Building a brand is a journey and it is marked with milestones. With the unconditional support of my colleagues, Confidress has overcome its initial obstacles and is on a steady path to achieve its goals.
What is your next strategy to attract more traction?
Our target audience is influenced majorly through social media. Hence, our next strategy is to conceptualize marketing activities focusing on this sphere. We are on our way to increase our tie-ups with bloggers and add more eclectic brands to our portfolio to increase our customer base. Offline events is also another aspect we are working on.
Will you be broadening your target audience or the customer segments any time soon?
We cater to a wide audience and want people to look good feel good irrespective of their age, gender or socio-economic status. Hence, we have already started broadening our target customers by tying up with eclectic brands which serve the different tastes of our consumers.
How will you put your startup the journey in a metaphor?
Uneasy lies the head which wears the crown.
What were the high and the low points of this journey?
Like any startup, we also faced a lot of challenges, but we overcame them one challenge at a time and built our path. The Lowest point I remember was when I discussed this concept with the developers to make my dream a reality, they said it was impossible! It was never done in India before and it's difficult to create the algorithm for personal styling and creating separate landing pages for all our customers.
The high point for me was and has been to tackle the obstacles, move past them and achieve my dreams.
What is innovation and creativity for you?
Change is the only constant. We need to constantly adapt and update ourselves to the changing market! Across the team and in the management level, we promote out of the box thinking to achieve our goals as it not only sets us apart from our competition but also helps us stand out from the crowd of noise, we believe in the Purple Cow.
What qualities and skills do you look for when you hire someone?
Passion, Dedication, and Persistence.
What is the best management strategy to increase employee effectiveness and satisfaction?
Motivation and Appreciation. Every now and then we all want to be motivated and of course, we love to be appreciated for the good work we do so these two go hand in hand!
How do you maintain a culture of innovation in the organization?
We inspire our team to think outside the box. We do not believe in hierarchical barriers. Any individual of our team, be it an intern or the top management is welcome to share their ideas for the development and growth of the company along with their own.
Do you think mental wellbeing and stress management should be a focus of the organization?
Yes, it is. An open working environment not only increases collaboration and team effort among employees but also helps in maintaining good relationships with them without leading to stressful situations. A little support from each other goes a long way.
How much do you think networking is important to be a successful entrepreneur?
Networking helps to understand the current scenario better and also introduces new opportunities, thus it is very important.