Startup: Sepeanse Technologies Pvt. Ltd.
Founders: Sakti Pada Sahoo
Year it was founded: 2010
Where it is located: New Delhi And Bhubaneswar
Sector: Website Designing And Development Company
Website URL: www.sepeanse.com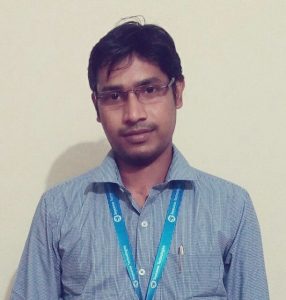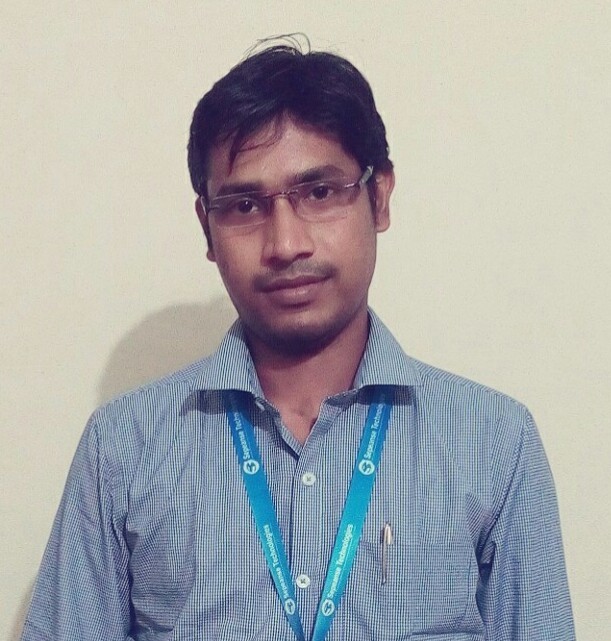 How did your journey start as a founder? What was that thing that triggered that you start
your own thing?
Ans: From the beginning of my engineering career I ever think to build my own company. I ever used to evaluate market strategy, business policies, market ups and downs, client demands and supply and every big and small thing related to business. My interest in business gradually enhances and on 2010 October I finally prepared myself to start my own company.
Did you work anywhere in the company or institution before starting your own thing? How
was the experience about working there?
Ans: Before starting a software company or IT farm I need to know all the in and outs of a business organization. It's not that a person well known to technical things in the field of computer science can handle a software company. Apart from technical things, there are lot other major issues the effect the growth of the company. So for me to know all the in and outs first I joined a software company and observe minute things starting from marketing to delivery. It's not that after delivery our work is over but we have to give constant support to our clients so that we must have a good business relationship with them in near future.
So without wasting much time, let us know about your dream and how you are making it a
reality as a startup?
Ans: Well I ever dreamt to make my company INC. with multiple branches around the globe. Well, my company is not a startup company now. Its 10+ years of the company. But still, I have miles to go.
How did you realize that you should start this thing? Was there a specific pain point you
recognized?
Ans: While working for other companies during 3 years I realized that why and how companies are growing and simultaneously some companies are winding up. I ever keep those things in my mind and follow my instinct. During the initial phase, I face a lot of issues to get projects, get good employees. Initially, I started my company in a small room of 200 Sq. Ft. It was just like a tiny grocery shop. But right now Sepeanse Technologies Pvt. Ltd. is having 4 branches in India. Very soon we are planning to set up branches abroad also. During my initial days, I used to travel from Gurgaon to Anand Vihar daily. In the morning I used to wake up early at 4:00 AM and prepare my lunch and leave for office and I used to return back at 1:00 PM. The same timetable I had followed for 2 years as I had a shortage of funds. Due to the shortage of funds, I was unable to hire good developers and employees so I used to do the marketing, I used to do the development, I used to do the delivery and also I did the support work. I think that made me more experienced and professional.
Did you start it on your own or there are other co-founders working with you?
Ans: Yes another cofounder was there. I don't want to reveal his name. But when we face such an odd situation and a shortage of funds he left the company.
How, do you think, your startup is making the world a better place to live?
Ans: Its the quality work that I deliver to my clients. Nowadays most of the clients don't trust on website designing and development company only because of the poor quality of work they receive. I ever try my best to provide the best quality work so our client will be completely satisfied. Apart from this, I used to help other software companies to generate business. Some other companies had also hired me as CEO, BDM, Branch Head, Marketing Head for a certain period of time to grow up their business and I did my job for them.
What is your vision regarding your startup? What is the end game here?
Ans: I want to make websites and web-based applications more popular among the mass. People from a different background can access websites and web-based application. The complete thing should be so easy that even a layman can easily operate it. As per the end game is concerned still I have to travel a mile. So till now, I didn't think about it.
Have you been funded?
Ans: No. I invested my own money that I earned.
What are things to be kept in mind to land a potential investor??
Ans: The business area you are selecting and who are your target clients. Sometimes we think that we can do it or we can generate business but we found the truth much bitter than our expectation. With proper survey and research, one should proceed further.
What is the best marketing and customer acquisition strategy according to you?
Ans: Don't make any false commitment to clients. Whatever is your capacity you just show them that much. For grabbing projects don't tell them the lot more. In the end, you can't deliver them the same and it will hamper your reputation in the market. Apart from it ever quote the genuine price to clients. In need of project don't quote the very low price because you can give proper quality in that price that client wants and simultaneously you can't survive in that budget. The major issue is because of such poor quotes its directly hampering the business of other companies. Clients know the actual price but they knowingly bargain to decrease the amount.
One advice you would like to share with aspiring entrepreneurs.
Ans: Ever go for a business in which you are pro. You need to know ever in and out of a business. Then only go for it. Never put money as a factor to groom your business. The mind is more important than money to grow your business.
What is leadership according to you?
Ans: Taking the right decision at the right moment which will be in favor of your team is called leadership according to me.
How much percentage of the targeted user have you been able to achieve?
Ans: 80%.
What is your next strategy to attract more traction?
Ans: We are planning for outdoor campaigns and focusing more on social media to promote our business.
Will you be broadening your target audience or the customer segments any time soon?
Ans: Yes we are broadening our target audience day by day. We are implementing new marketing tricks and policies to achieve our targets and generate new business relationships.
How will you put your startup the journey in a metaphor?
Ans: Well it was a time great struggle for me. But from those, I learned a lot. Despite my personal issues I stick with my goals and I am achieving it.
What were the high and the low points of this journey?
Ans: The most tragic situation arises when my business partner left the company. At that time our company headcount was 2 only. Me and my partner. For the next 3 months, I worked alone. But the highest point I have to achieve yet.
Do you think there is an employment crisis in the country?
Ans: Well it's not right to say that in our country employment crisis is there. But we can say that we have a crisis of good quality employs.
What can be done to remove these skill and employment gaps?
Ans: Good quality education should be there without donations.
How entrepreneurship can benefit the employment situation in India?
Ans: A grooming farm can give employment to a lot of others. On the other side if a person wants to become an entrepreneur then he/she not only engage himself/herself but also can engage few others.
Do you need to be a special one to launch your start-up?
Ans: There is nothing to be a special one for launching a start-up. You just need to be well known.
When should one go for funding and capital investors?
Ans: After getting proper and complete floe of business when one should have the self-confidence then only go for funding. Please mark my works self-confidence and need to become successful are 2 different things. Don't go for funding if you have to need to become successful. Self-confidence comes with experience but needs to become successful come from our surrounding.
Are innovation and creativity that essential for a startup?
Ans: Yes it's most essential. You can ever refer it as a pillar for the start-up.
What is innovation and creativity for you?
Ans: Perfection and accuracy are the 2 things along with experience in total called innovation and creativity.
What qualities and skills do you look for when you hire someone?
Ans: When I hire someone I first check the attitude of him/her. I ever prefer guys who are down to earth. Because we can make anyone learn new technologies but we can't change anyone's attitude and way of thinking.
Should there be organizational politics in a start-up?
Ans: It depends upon the way we manage our company.
Can entrepreneurship be THE solution to eliminate organizational politics?
Ans: No.
What is the best management strategy to increase employee effectiveness and satisfaction?
Ans: Be transparent with employees at every stage. Since from the first day make them understand their duties and responsibilities. Sometimes treat them as friends and family members.
How do you maintain a culture of innovation in the organization?
Ans: Giving chance to every employee to show their potential and quality is the best way to enhance innovation in an organization.
Do you think mental wellbeing and stress management should be a focus of the
organization?
Ans: Surely those things need to be focused. A health and stress-free mind can give lot more output than a stressed mind. There must be certain things followed in an organization so that employee should get a good working atmosphere. After all, they are the real asset of an organization.
What does it take to be an entrepreneur?
Ans: Knowledge and decision making.
How much do you think networking is important to be a successful entrepreneur?
Ans: If we want to sell a product then first we need people to know about it. And networking a good way to spread it.
Does the start-up ecosystem has a bright future in India?
Ans: It depends upon the person who is taking the stand with what amount of knowledge and thoughts.
What changes need to be done in elementary education to foster entrepreneurship
tendency?
Ans: Practical things need to be more added to our education system. Students must be entangled with a practical scenario so that they can analyze accurate things.
What is the next big thing in the start-up ecosystem?
Ans: Proper guidance and well managed.